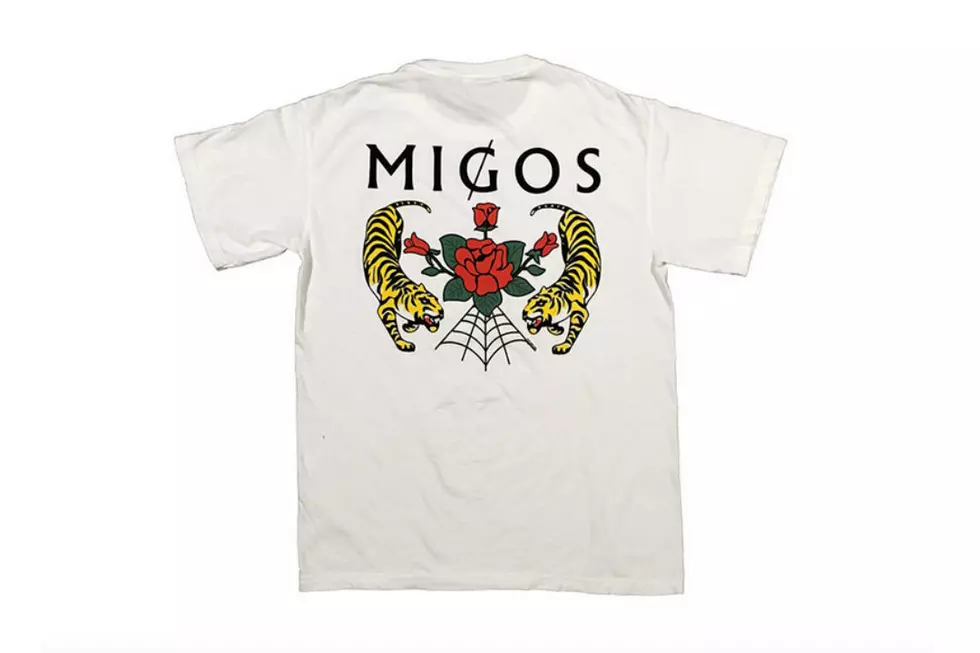 Bloomingdale's Teams Up With Migos to Release 'Culture II' Merch
Bloomingdale's
Ahead of the release of Migos' Culture II album, Bloomingdale's and the rap trio team up to release a special merch capsule collection themed after the group's favorite clothing brand, Gucci. Available exclusively at the SoHo and Beverly Hills Bloomingdale locations, the Culture II capsule is compromised of two brand new items that were done in partnership with Bravado.
As part of Universal Music Group's, "Music Is Universal" campaign with Bloomingdale's, the all-new capsule includes an orange hoodie and a white t-shirt. The orange garment will feature a small tiger head graphic on the left chest portion with the words Culture II written underneath while the back of the hoodie features the same graphic design, but larger. The white tee will feature a single rose on the left chest portion while the back is decorated with two yellow tigers, a rose and spider web graphics.
Universal Music Group and the nationwide retailer will continue their partnership this year with further music-inspired capsules from the biggest artists in UMG's roster. Set to also be sold at the New York and Los Angeles stores, the capsule's will be limited in quantities.
Head now to the Bloomingdale's in New York and Los Angeles to get your hands on this Migos Culture II merch.
The Top 5 Sneakers Coming Out This Weekend, Air Jordan 1 Retro Flyknit Shadow Gray and Much More