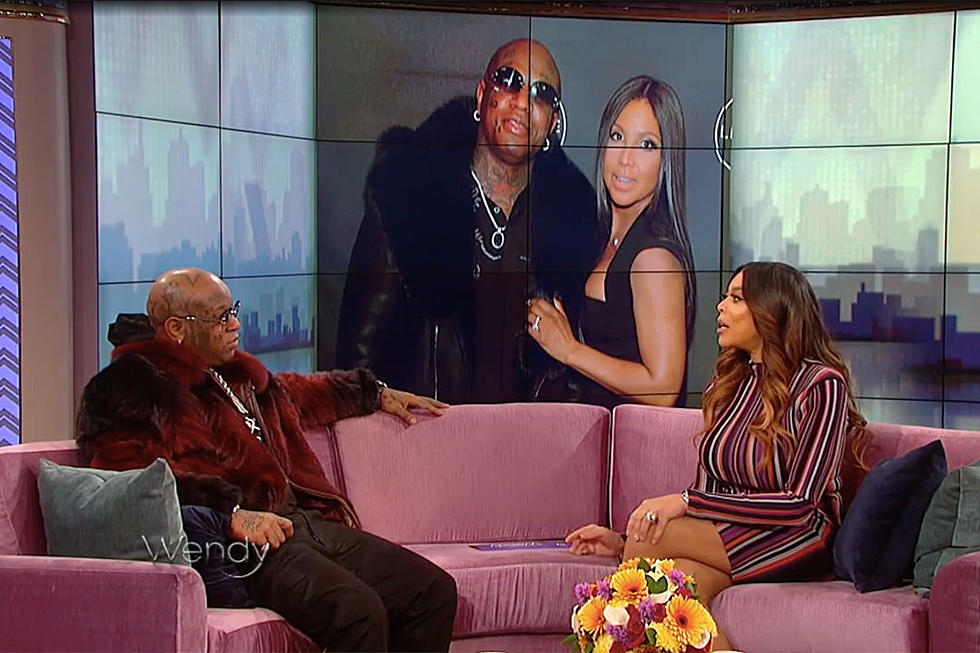 Birdman Confesses His Love for Toni Braxton Following Engagement Rumors
Brightcove
Birdman joined The Wendy Williams Show as a guest on Tuesday (Feb. 20) to discuss the new Cash Money documentary, Before Anythang, his relationship with Toni Braxton and a multitude of other topics. Wendy got right to the romance drama, asking Stunna if the two were indeed a couple, before interjecting and asking if the pair had sex.
Baby calmly replied, "T, that's my girl, my friend, my family… that's my love, my soldier, my life. She's my life. I love her to death." He revealed that the two have been friends for nearly two decades.
Wendy followed up questioning if Toni and Stunna were in fact married due to the large ring Braxton wore in prior public appearances. The New Orleans native reinforced the ring meant, "For life," but he later told the show's host that the duo has yet to jump over the broom.
The couple previously teased their love life by collaborating on the London On Da Track-produced song "Heart Away" back in January.
Check out Birdman's appearance on the Wendy Williams Show in its entirety below.
See 33 Rappers With Wild Neck Tattoos