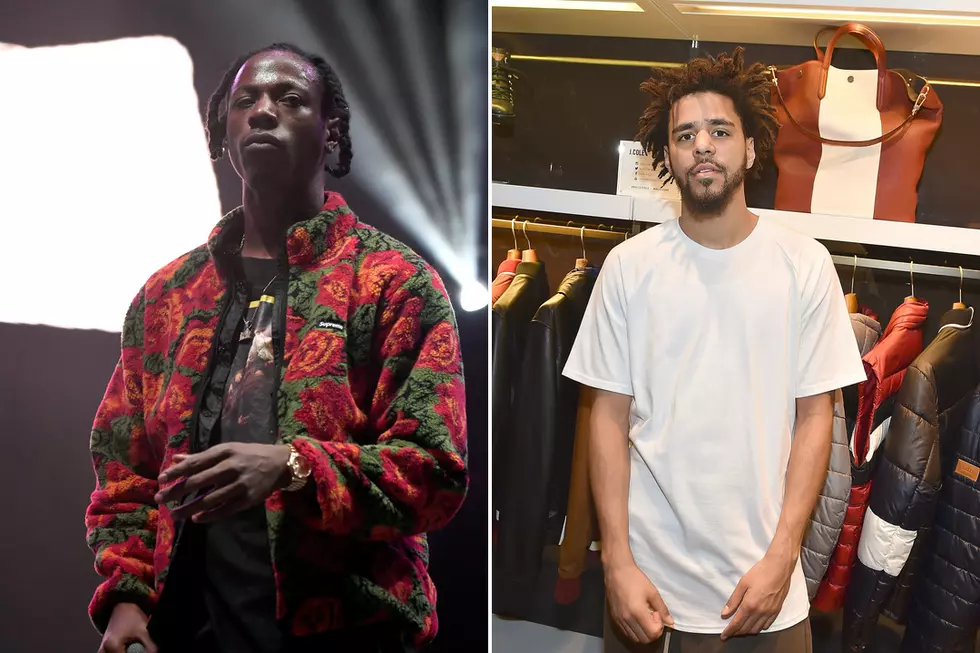 Best Songs of the Week Featuring Joey Badass, J. Cole and More
Frazer Harrison / Paras Griffin, Getty Images (2)
This week's selections for the best songs come from some of the top names in the industry. Half of the artists are coming off big album releases while the other half are preparing to drop their highly anticipated LPs.
Joey Bada$$ kicks things off with his new song "Land of the Free." The track is particularly relevant since the presidency of Donald Trump officially began today (Jan. 20).
J. Cole covers similar territory with his latest release "High for Hours." The North Carolina MC did not rest on laurels, coming through with a provocative record on the heels of his 4 Your Eyez Only album.
"American hypocrisy, oh let me count the ways/They came here seeking freedom and they end up owning slaves/Justified it using what Christianity would say/Religion don't mean shit, there's too much ego in the way/That's why ISIS is in crisis/But in reality this country do the same shit/Take a life and call it righteous," J. Cole raps on the opening verse.
If you are feeling like you need an escape from the political drama, Migos have just what you need. The Atlanta trio crack the best songs lineup with their latest song "What the Price." The record gives fans a preview of what to expect on their Culture album with all three men in top form.
"Pay what you owe, 80 a show/Close the curtain and smoke in the Ghost/Hop in the i8 and lift up the door/Young rich nigga, more money than I owe/Got your hoe at the condo, no clothes, yeah/Climb on a young nigga pole, yeah/You don't wanna go there/Sticks and the Dracos in here," Offset spits on one of the song's few solo verses.
Finally, PnB Rock scores a spot on the best songs of the week once again thanks to his GTTM: Going Thru The Motions LP. The Philly singer's collaboration with YFN Lucci, titled "There She Go," lands him on XXL's selections this time around.
40 Hip-Hop Albums Turning 20 in 2017