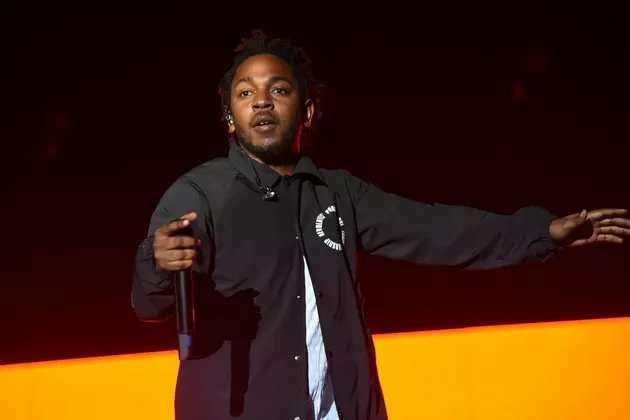 25 of the Best Kendrick Lamar Songs
Jason Merritt, Getty Images
The '90s was a roller coaster ride for hip-hop and would become known as the decade during which the genre would blossom. Many artists that helped foster the growth of rap would eventually be regarded as some of the greatest MCs of all-time. Names like 2Pac, the Notorious B.I.G., Snoop Dogg, Nas, Ice Cube and Jay Z were among those luminaries that would reach iconic status. And while the stars of the aughts are beginning to enter the back-end of their careers, rap fans have been speculating which artists of this current generation are destined to become the next icons. Well, we think it's safe to say that Kendrick Lamar is at the forefront of that pack and slowly pulling ahead of his contemporaries.
After making a name for himself with the release of the Kendrick Lamar EP, the Compton native followed that up with his breakthrough mixtape, Overly Dedicated, which was critically acclaimed and put his name atop the list of promising rap prospects with the potential to blow. But it would be his independently released studio album, Section.80, that would earn him a cosign and a record deal from his childhood hero and Compton forefather, Dr. Dre. That culminated in the release of his Aftermath debut, good kid, m.A.A.d city, an album that has been compared with the likes of Nas' Illmatic and Biggie's Ready to Die, among other landmark debuts.
Upping the ante with his experimental sophomore effort, To Pimp a Butterfly, Kendrick has proven himself to be in a class of his own as an artist and his most recent project, untitled unmastered., is further evidence of his stronghold on the throne.
We've scoured King Kunta's catalog of gems and picked out the 25 best selections we could find. Did your favorite make the cut? Take a look below.
"Cartoon & Cereal"

Kendrick Lamar Featuring Gunplay

"Ignorance Is Bliss"

Kendrick Lamar

"Faith"

Kendrick Lamar Featuring BJ the Chicago Kid & Punch

"Cut You Off"

Kendrick Lamar

"Opposites Attract (Tomorrow W/O Her)"

Kendrick Lamar Featuring Javonte and Lamont Carey

"HiiiPower"

Kendrick Lamar

"Rigamortis"

Kendrick Lamar

"Sing About Me/Dying of Thirst"

Kendrick Lamar

"Swimming Pools (Drank)"

Kendrick Lamar

"Money Trees"

Kendrick Lamar Featuring Jay Rock

"Bitch, Don't Kill My Vibe"

Kendrick Lamar

"Poetic Justice"

Kendrick Lamar Featuring Drake

"These Walls"

Kendrick Lamar Featuring Bilal, Anna Wise, Thundercat

"Backseat Freestyle"

Kendrick Lamar"

"King Kunta"

Kendrick Lamar

"Mortal Man"

Kendrick Lamar

"The Blacker the Berry"

Kendrick Lamar

"Complexion"

Kendrick Lamar

"m.A.A.d City"

Kendrick Lamar

"Hood Politics"

Kendrick Lamar Featuring MC Eiht

"Fuck Your Ethnicity"

Kendrick Lamar