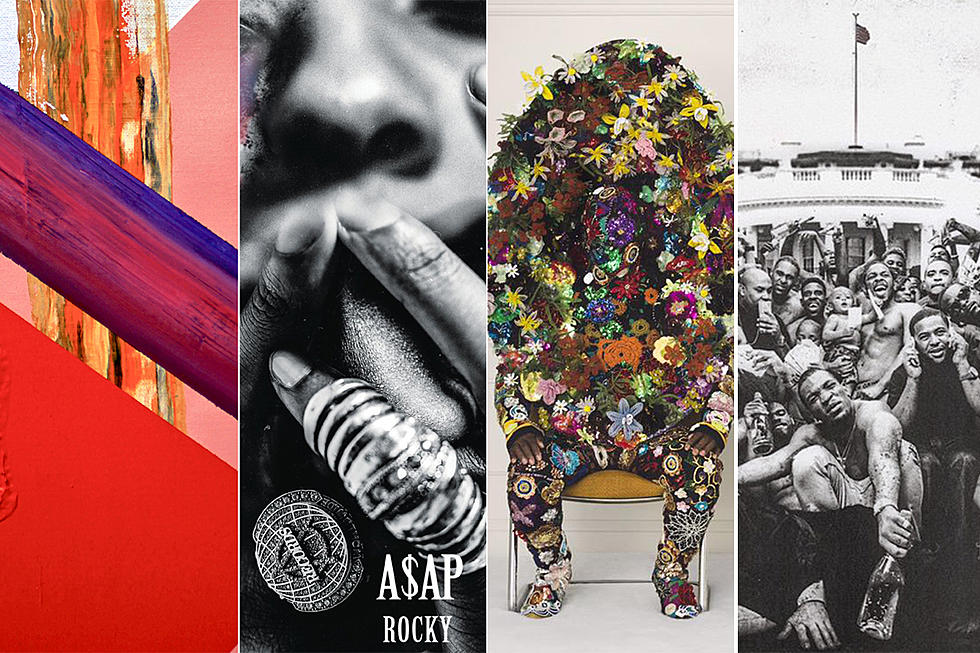 20 of the Best Album Covers of 2015
Atlantic (2) / RCA / Interscope
The creative direction of an album is just as important as the music itself. And in a time where social media and visuals command attention, album artwork needs to stand out from the rest. Like the cover of a novel, an eye-catching album cover not only draws the listener in, but also provides a visual marker for the story to come.
Plenty of covers have gone down in hip-hop history as being iconic. N.W.A's Straight Outta Compton serves as a reminder that Dr. Dre, Ice Cube, Eazy-E and the rest of the crew were living up to their reputation as the "word's most dangerous group" considering Eazy pointed a gun directly at the camera. Images like Nas' childhood photo on Illmatic have inspired countless artists to follow his footsteps and recreate a similar look while DMX's blood-covered body on Flesh of My Flesh Blood of My Blood is heavy on the shock value. Then there's Juvenile's 400 Degreez, which called on the gaudy, dramatic vibe of Pen & Pixel designers to leave a lasting impression.
This year, Instead of the usual bottles, money and bitches, rappers got more creative than ever. Whether it's a telling image of a face, an abstract collage or an illustrated, panoramic mural, these MCs pushed the envelope to create a memorable cover. Which work of art will get a spot in hip-hop history as being the very best? You be the judge. Take a look at the 20 Best Album Covers of 2015 above.