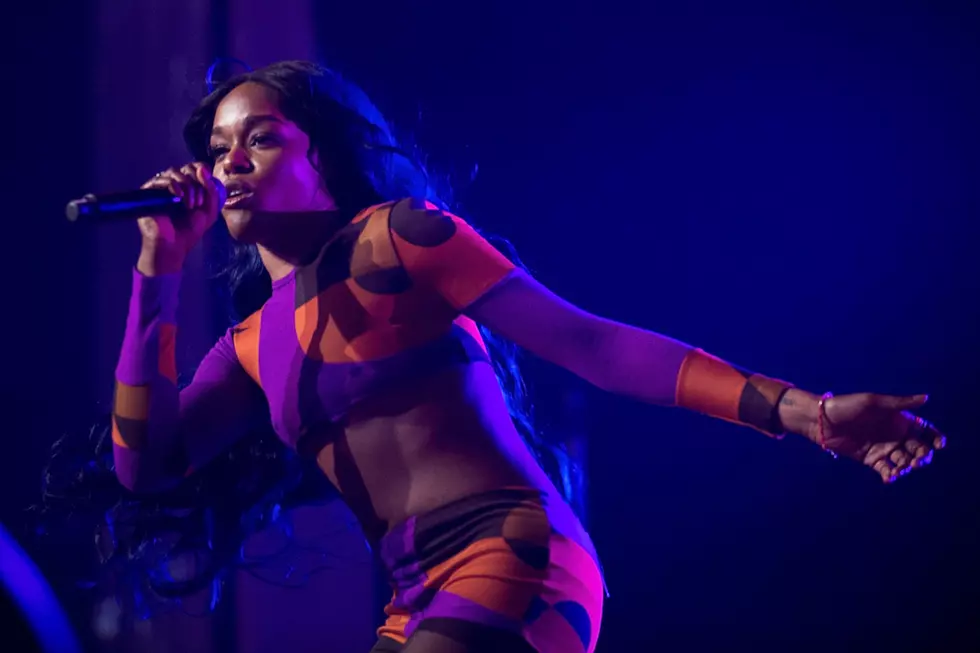 Azealia Banks Pleads Guilty to Disorderly Conduct for Biting on Female Security Guard's Breast
Cassandra Hannagan, Getty Images
Back in Dec. 2015, Banks was kicked out of New York City nightclub Up & Down, leading her to bite down on a female security guard's breast at the venue. Since then, she was ordered to go to anger management classes, but she previously failed to show proof that she completed them. The "Soda" entertainer pled guilty to the disorderly conduct charge this week after finally completing the required courses, with the judge withdrawing the original charge and closing out the case.
The outlet reports that Banks and her attorney, Jess Berkowitz, did not comment on the case following her court appearance.
Banks has been working to push more music in 2018, and it looks like she's off to a much more positive start. Last month, the "Chi Chi" spitter released her "Movin' On Up" record for fans.
See 10 Rappers Who Have Deleted Their Social Media Accounts