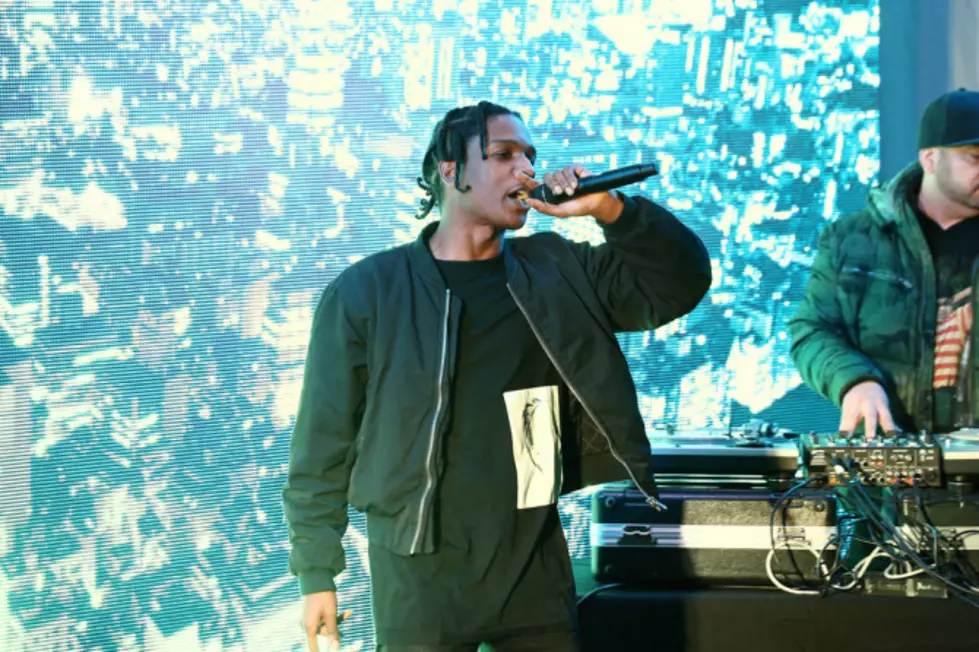 A$AP Rocky Wants To Have Sex With Madonna
Getty Image
A$AP Rocky had a Tumblr Q&A session last night (Feb. 10) at 11 p.m. and had a lot of interesting things to say. Fans got to ask the Harlem all types of question from his favorite sex position, his upcoming sophomore album and who's his favorite current rappers. He gave the initials to his highly anticipated sophomore album  (A.L.L.A.), plus said that this is his best work yet. Things got raunchy when the sex questions started. Pretty Flacko answered questions candidly. Rocky's ultimate sexual fantasy is with Madonna,  "I just wanna fuk Madonna old ass b4 I die, feel me, can u blame?" He was also asked what's his favorite sex position, to which he replied, "doggystyle."
Rocky said he would love to work with André 3000 and wouldn't mind collaborating with J. Cole in the future. When a fan asked about who's the fashion lover's favorite current rappers are right now, Rocky listed Vince Staples, Kendrick Lamar, and ScHoolboy Q. Maybe one or more of them are on his upcoming album? The curve ball is when he was asked what's his thoughts are on Iggy Azalea. Iggy and Rocky used to date a couple of years back. His response was hilarious. "She look like she not gettin' piped right these days. Lol JK," said the head honcho of A$AP Mob.
Take a look at some of the best questions and watch the video for "Lord Pretty Flacko Jodye II" below. The video also features a preview of a new, untitled song at the 2:11 mark.