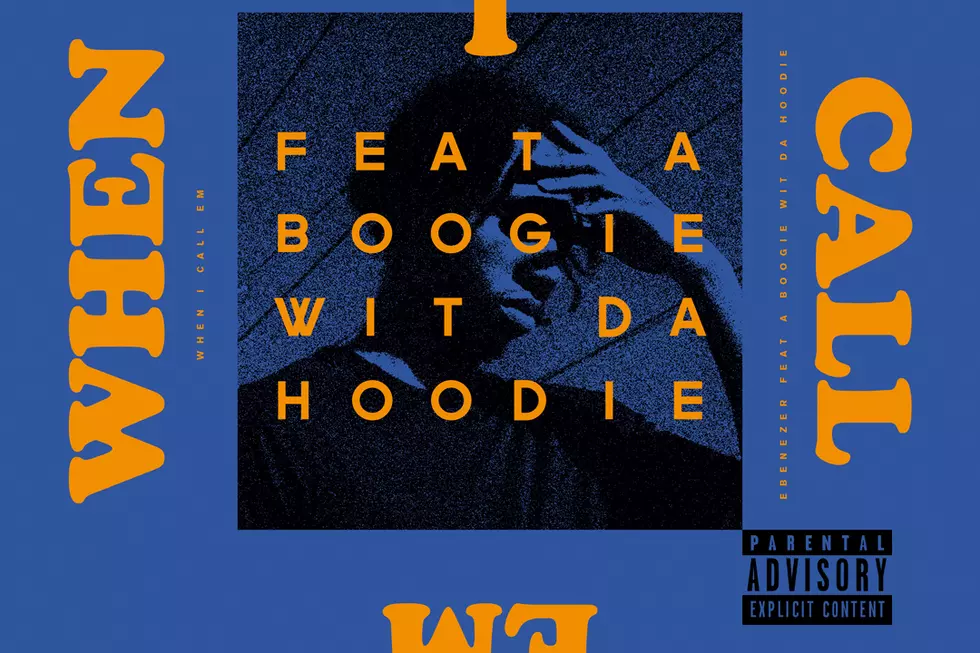 A Boogie Wit Da Hoodie Hops on Ebenezer's New Song "When I Call Em"
Universal Music Operations Limited
Hip-hop and R&B are international, and few artists make that fact as clear as U.K. singer Ebenezer does. Blending both genres, his new song is "When I Call Em" featuring New York City crooner A Boogie Wit Da Hoodie.
Ebenezer is on most of the song, handling both the hook and first verse. "They say don't let the money change you/I still kick it with the same crew," he sings, starting the song off. "All my niggas poppin' them my day ones." The hook is also catchy: "Loyalty that's what we call it, so they come when I call 'em."
Meanwhile, A Boogie Wit Da Hoodie has gotten himself in quite the situation. "When you come through I be taking ya phone, 'cause I don't need no one recording me/You said that you wanted me all alone, but you bought your friend and she all on me," he spits, too busy with all of the women on his hands. How does he solve this conundrum? "Fuck it, we call can just get in the zone, I can turn sex to a melody."
In addition to this song, A Boogie has a lot on his plate. He's readying his upcoming project, The International Artist, which goes live on June 20. The purpose of the project is for the unique Bronx talent to team up with artists from all over the globe, from different genres of music. Buoyed by the singles "Nonchalant" featuring Alkaline and Davido-assisted "Way Too Fly," this new project is sure to be an interesting new route for A Boogie. In addition to that, he just dropped an acoustic cover of SZA's sultry 2017 single "The Weekend."
Give "When I Call Em" a listen below.
See New Music Releases for June 2018