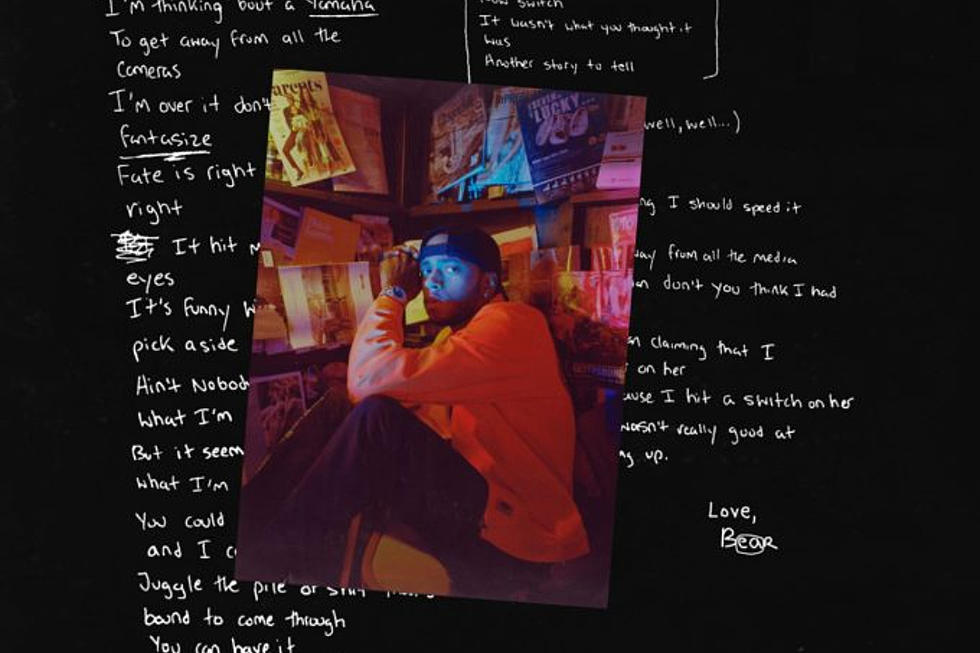 6lack Searches for Perspective on New Song "Switch"
LVRN/Interscope Records
After teasing the audio on Instagram last night (June 21), 6lack has released "Switch," a new song featuring backup vocals from Ty Dolla $ign.
The track is a sleek and spare number, built around a ticking drum line, cloaked in ambient synth tones. The Atlanta singer riffs on the title, exploring the possibility of switching bodies and switching stories, while coming to terms with switching relationships.
"Let's switch bodies for a day/You could me be and I could be you/Juggle the pile of shit that's bound to come through/You can have it since it's automatic," he sings in the first verse.
Later in the song, 6lack reminisces on failing to notice changes in a lover. "A small town girl, now she all famous (switch)/Maybe it's my fault now, ain't like I've been livin' in the dark now/I told you everything from the start/And you the one that had a change of heart."
Throughout, Ty serves up echoes and other harmonies, playing the role of 6lack's subconscious. The two crooners last linked in April on Khalid's song, "OTW."
You can listen to 6lack's new song "Switch" below, via the official YouTube stream, which features evocative imagery of the singer twirling a pencil and playing chess.
See New Music Releases for June 2018