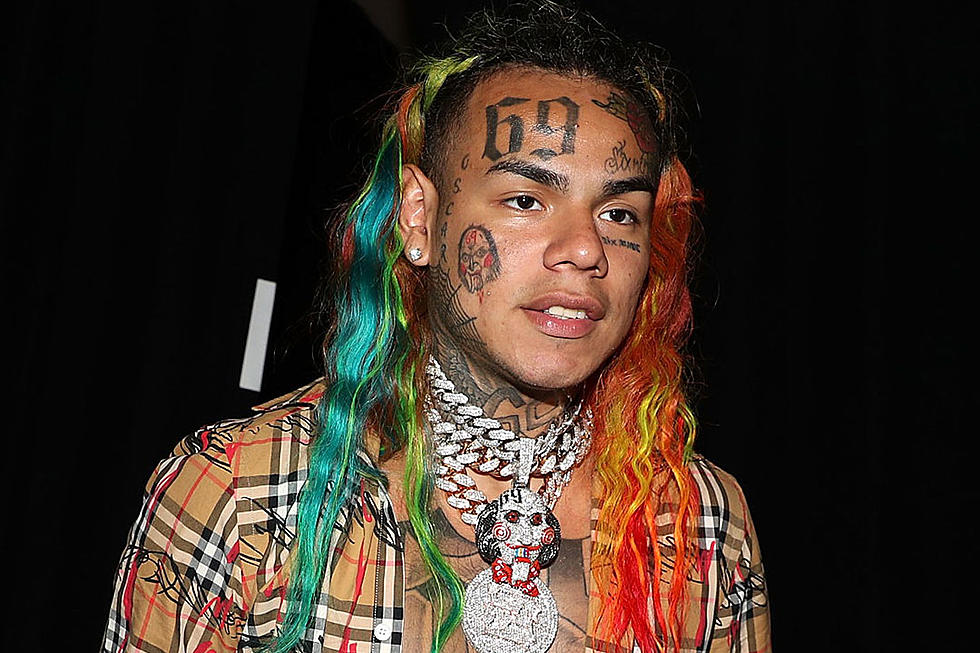 Prosecutors Play 6ix9ine Songs in Courtroom While Rapper Testifies: Report
Shareif Ziyadat, WireImage
The trial for two Nine Trey Gangsta Bloods members, Anthony "Harv" Ellison and Aljermiah "Nuke" Mack, started this week, and during 6ix9ine's testimony against the men today (Sept. 17), prosecutors played selections from Tekashi's songs.
According to reporter Matthew Russell Lee, who is live-tweeting through Tekashi's testimony at the Thurgood Marshall United States Courthouse in New York, prosecutors played parts of 6ix9ine's breakout single, "Gummo" during his testimony. U.S. attorneys also played the video and asked the rapper to point out the guns used in the video for the song. He reportedly did so and connected his former manager, Kifano "Shotti" Jordan, to one of the weapons seen in the music video.
At another point of 6ix9ine's testimony, U.S. attorneys reportedly played "Kooda," which is a song Tekashi says he named after one of his friends with that nickname. For this part of the testimony, prosecutors even pulled up a transcript of the lyrics.
In other parts of his testimony against Mack and Ellison, the latter of whom U.S. prosecutors allege kidnapped Tekashi last summer, 6ix9ine recalls the birth of his connection to Nine Trey and the blossoming of his commercially viable rap career.
Mack and Ellison were both indicted for multiple gang-related charges this past June. 6ix9ine pleaded guilty to federal charges in January, and as a part of a plea agreement, he agreed to cooperate with federal authorities in the case.
See 22 Hip-Hop-Related Police Raids