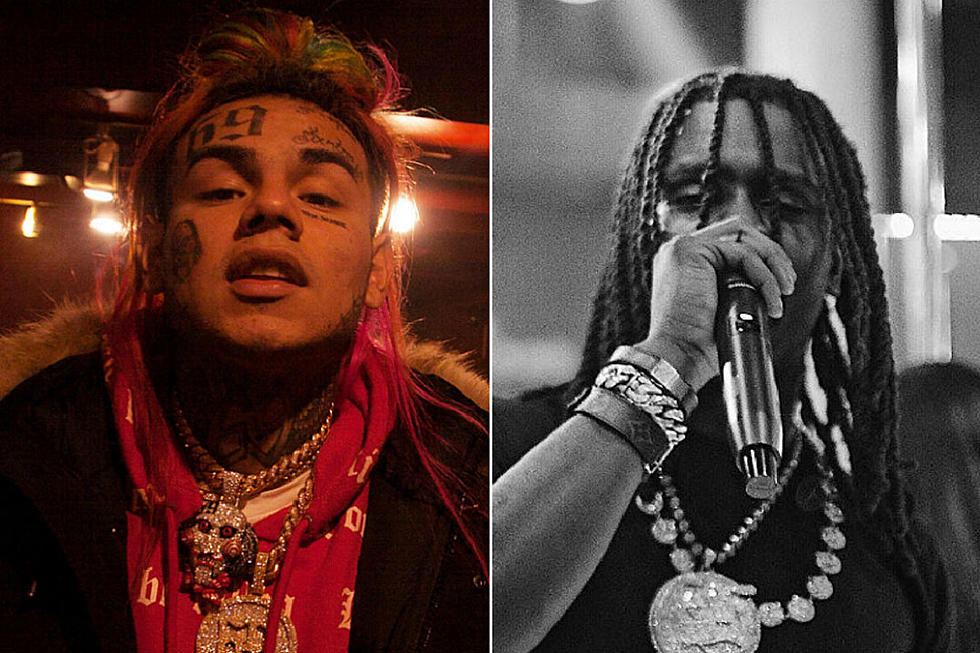 6ix9ine Requests Copies of Chief Keef's 'Bang 3, Pt. 2′ Album on His European Tour Rider
Johnny Nunez, Getty Images / Benny Flash
According to a June 12 report from TMZ, the "Gummo" rapper's tour rider features the usual snacks and foods but there's also a request for a copy of Chief Keef's Bang 3, Pt. 2 in every dressing room. Seems like 6ix9ine is definitely trolling here, but he did say he was a fan.
Aside from the Chief Keef album, 6ix9ine's tour rider doesn't include anything else out of the ordinary. The "Billy" rapper reportedly asked for 69 bags of Skittles, chocolate chip cookies, three packs of Trident gum, two bags of Peanut M&Ms and a large bag of Twizzlers.
The feud between the two began in late-May when 6ix9ine dissed Keef and Lil Reese in a video posted on social media. "Nobody give a fuck about what y'all niggas did three years ago, I don't think y'all understand what I was talking about in my last video" the rapper said. "What y'all did four years ago, three years ago, live in y'all raps, y'all don't do. I know that personally."
6ix9ine's World Domination Tour kicks off on June 15 in Bratislava, Slovakia and continues through July 6 when the artist wraps up in Lieg, Belgium.
See 46 Hip-Hop Artists Who've Gone Gold in 2018