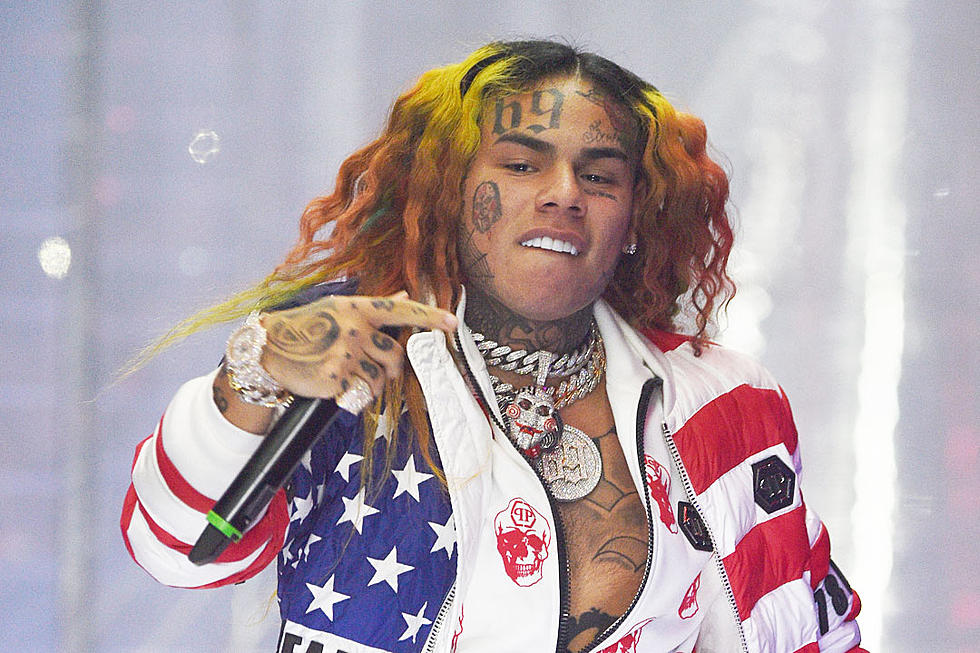 6ix9ine Has a New Project on the Way
Pietro D'aprano, Getty Images
6ix9ine is on cloud nine after avoiding jail time and being sentenced to probation in his 2015 sexual misconduct case. Now, he's back talking noise and has announced new music is on deck.
On Tuesday (Oct. 30), the Brooklyn rapper hopped on Instagram to deliver the news about an upcoming release to fans. "I'm dropping a project this month," the post reads.
He made sure to do a little boasting in the caption and take a jab at his enemies. "Watch the numbers THE HITS KEEP COMING so giving you guys this! LOL how many you niggas fell off already? YA JUST CAME OUT," he typed.
The post has curious timing as Tekashi noted the new project would drop this month. As of press time, there are only about 12 hours left in October. 6ix has only released one project to date. His Day69 mixtape dropped back in February and it featured Billboard-charting songs like "Gummo," "Kooda" and "Keke." "Keke" includes features from Fetty Wap and A Boogie Wit Da Hoodie.
If 6ix9ine's project does drop in the very near future, it will be a welcomed distraction. Following his probation case, members of the rapper's crew got into an altercation at a New York City restaurant that left one person on his team shot. The rapper had reportedly already left the scene when the incident happened. Two men have been arrested in connection with the shooting.
More recently, 6ix has been accused of canceling a show in Washington D.C., a move that reportedly cost promoters $300,000.
Check out 6ix9ine's announcement below.
See Photos of 6ix9ine on the Red Carpet and More