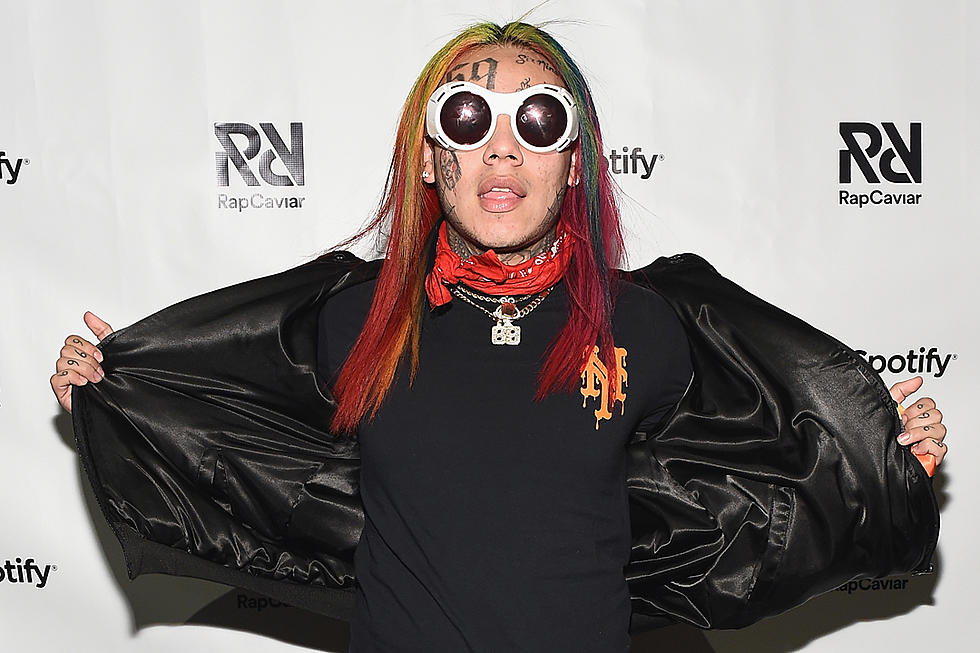 6ix9ine Barred From Performing at Barclays Center Over Shootout Investigation
Ilya S. Savenok, Getty Images
It looks like 6ix9ine's crew is impacting his performance opportunities and checks, as he is reportedly barred from the Barclays Center for an upcoming show. According to TMZ, the Brooklyn rapper was set to perform at Soulfrito Fest 2018 on Fri., June 8, but he has been barred from the arena venue after his crew allegedly got into an altercation with Casanova's crew in a hallway at the Barclays, leading to a shooting.
Due to the ongoing police investigation over the shots fired, which took place just before the Adrien Broner and Jessie Vargas fight, the "Gummo" rapper will not be allowed to perform at the Fest next month, despite him being announced as a performer months ago.
While authorities are still investigating, sources previously claimed that the rapper's manager, Tr3yway, may have been the one who fired off the gun during the alleged shooting, and is now a person of interest in the investigation.
If you recall, rumors swirled that there was another shooting just hours earlier on the set of Casanova's music video in Brooklyn. In footage from the filming, shots can be heard firing off in the background. The "Don't Run" MC has since denied that anyone shot at him or his crew, despite two injuries being reported.
6ix9ine was originally scheduled to take the stage alongside dozens of other artists at Soulfrito Fest, but was one of the more anticipated acts expected to perform. This is definitely a hit to the rapper's performance run, but hopefully authorities can get to the bottom of their investigation in the meantime.
Check Out the 2018 Hip-Hop Music Festivals You Need to See