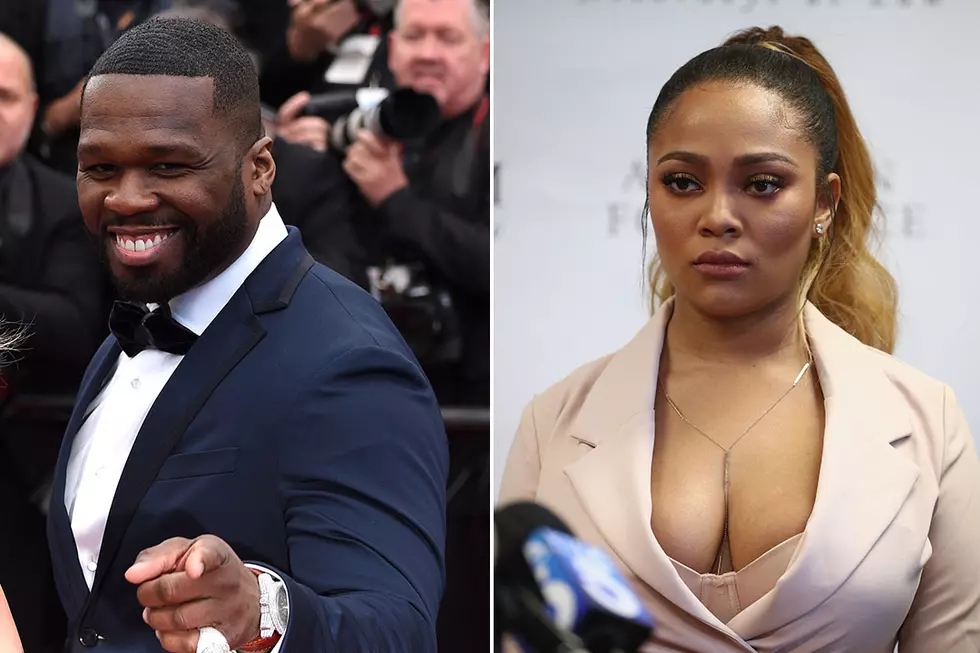 50 Cent Sued by Singer Teairra Mari for Alleged Revenge Porn Instagram Post
Nicholas Hunt/Frederick M. Brown, Getty Images (2)
Love & Hip-Hop star Teairra Mari has filed a lawsuit against 50 Cent for reposting a sexually explicit image of her, according to a May 17 report by TMZ. The legal action follows her ex-boyfriend Akbar Abdul-Ahad allegedly leaking the images to Mari's Instagram after they broke up.
The 30-year-old held an emotional press conference going public with her lawsuit alongside famed Hollywood lawyer Lisa Bloom. "Last week I found out that my boyfriend was cheating on me, so I broke up with him," she explained during a press conference today (May 17). "Right after that, he posted a sex tape and an obscene photo of me, clearly to humiliate me. Then his good friend 50 Cent posted the obscene photo of me on his Instagram and said, 'Get the strap.'"
Fifty originally reposted the graphic image in a joking manner. "Damn baby. This reality Tv shit going to far…what you doing this for," he captioned, much to the dismay of the former Roc-a-Fella artist. "50 Cent has 18 million followers, so I was devastated and to make it even worse, even after Instagram took the picture down, he had no remorse, no regard, and he posted another photo and complained that IG was censoring him," Mari tearfully said.
Back on May 9, Teairra posted to social media alleging that she was hacked by ex-boyfriend Akbar Abdul-Ahad and believed the explicit posts were his doing. "Recently, my social media was compromised by someone who I felt was deserving of my love and trust. That person proved to be untrustworthy and posted footage of what in the moment was private and sacred," she wrote.
In Instagram stories posted to Teairra Mari's ex-boyfriend Akbar Abdul-Ahad's account, he posted audio clips of what appears to be Mari discussing the case. In it, she seems to admit that her lawyer is going after 50 Cent because he's friends with Abdul-Ahad.
Watch Mari's press conference and 50 Cent's subsequent trolling antics below.
See New Music Releases for May 2018