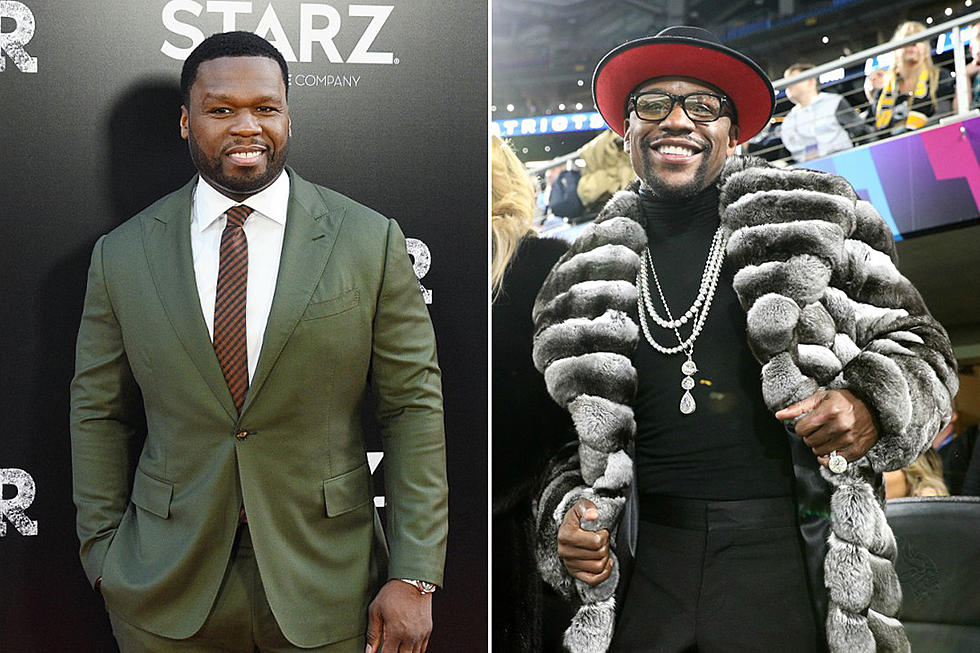 50 Cent Shares Police Report Written by Floyd Mayweather's Son Claiming Boxer Beat His Mom
Nicholas Hunt / Patrick Smith, Getty Images (2)
"Damn champ you and Karaun (sic) have a good relationship," the rapper wrote in the caption. "What happen here. get the strap."
According to the police report seen in the image, Koraun said at the time he saw the boxer kick his mother and repeatedly hit her. "I came out [my room] and my dad was hiting (sic) my mom. It happed (sic) at 4:00 am in the morning," Koraun wrote at the time.
Mayweather Jr.'s son appears to have caught wind of 50 Cent's post, firing back with an Instagram post of his own. Shortly after 50 posted his picture, Koraun shared a black-and-white photo of him and his dad and wrote in the caption, "All good over here. Worry bout your family first. Love you @floydmayweather."
But 50 didn't stop there. He shared another post seeming to brag about making Fox News headlines after his claims about Floyd Mayweather Jr. and Earl Hayes. "ew look we made the news Champ, now everybody knows about the foul shit you did to Earl haze. Can't blame it on Trey no more. get the strap," he wrote in the caption.
In another post, 50 shared an old photo of Floyd and Diddy talking to each other while standing extremely close. In the caption of the photo, 50 Cent wrote, "What you think they was saying? LOL get the strap."
Check out the Instagram posts below.
See New Music Releases for July 2018