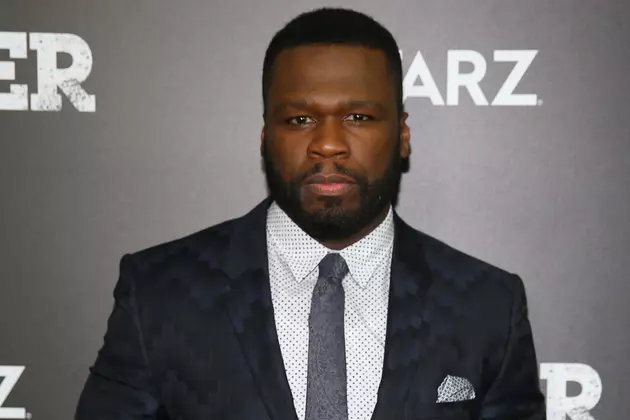 50 Cent Sells Stake in Effen Vodka
Paul Zimmerman, Getty Images
Update (July 19, 9:25 a.m. EST):
It looks like 50 Cent is still with the brand in some capacity. Effen issued a statement on Tuesday saying "Contrary to any inaccurate media reports, EFFEN Vodka's partnership with 50 Cent continues," and 50 was seen on IG clarifying the report: "I'm still on the brand I just got some cake out the deal."
There have been tons of rappers getting behind liquor companies for the last couple years. These days, however, 50 Cent is officially out for the count now that it has been confirmed he's sold his minority stake in Effen Vodka, the liquor he once co-owned that's been named in every caption he's posted on social media for years.
The Queens emcee—who just celebrated his 42nd birthday a couple weeks back— has been steady on his grind as his immensely popular Starz series Power nears it's fifth episode of the new season. With his name being mentioned so much these past few weeks, some took notice that he no longer uses his notable #EFFEN hashtag anymore to promote the brand.
According to Angela Yee, who spoke about it during her daily Breakfast Club Rumor Report, 50 Cent not only sold his stake, but ended his contract as Effen Vodka's lead spokesman. DJ Envy, who apparently was already aware of the rapper's dealings, chimed in to add that this all took place about a month or two ago. He also claims 50 allegedly received $60 million for the buyout.
A few days back 50 shocked fans on Jimmy Kimmel after literally appearing behind them on Hollywood Blvd., and during his latest interview the Queens emcee announced he's finally ready to drop Street King Immortal, a project originally set to release back in 2012. "It's coming out at the end of the year," he told Access Hollywood Live. "It won't be as smart as the JAY-Z record. I want to make music that people can have fun to, so you don't have to stop. You get it immediately without having to sit and analyze it."
Hear more about 50 Cent parting ways with Effen below.
See 40 Hip-Hop Albums Turning 20 in 2017