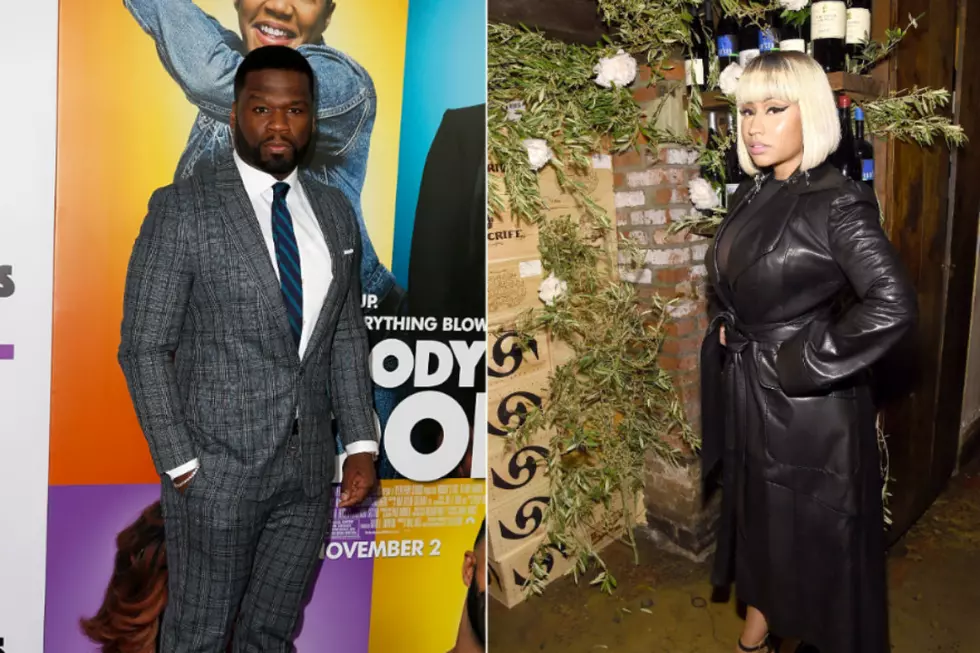 50 Cent Doesn't Want Nicki Minaj to Retire
Dominik Bindl / Jamie McCarthy, Getty Images (2)
50 Cent doesn't rock with too many people in the music industry, but fellow Queens, N.Y. native Nicki Minaj is an artist he's mostly championed for. He is not trying to hear the recent news of her retirement.
Nicki, who went on a European tour earlier this year, had the internet going nuts on Thursday (Sept. 5), when she appeared to announce she was getting out of the rap game to start a family with her fiance Kenneth Petty. "I've decided to retire & have my family," Nicki wrote. "I know you guys are happy now. To my fans, keep reppin me, do it til da death of me, :x: in the box- cuz ain't nobody checkin me."
50 disagrees. On Saturday (Sept. 7), he posted his two cents on Nicki appearing to call it quits. Uploading a photo of Nicki and Petty, he captioned the pic, "Both these niggas crazy, but you know you gotta love it SOUTH SIDE. I don't want @nickiminaj to retire just take a break."
Since making her announcement, Nicki has relayed to fans that she will explain herself on the next episode of Queen Radio.
"I'm still right here," she tweeted. "Still madly in love with you guys & you know that. In hindsight, this should've been a Queen Radio discussion & it will be. I promise u guys will be happy. No guests, just us talking about everything. The tweet was abrupt & insensitive, I apologize babe."
Whether or not Nicki is ready to retire, it definitely looks like she is ready to settle down.
See 55 Hip-Hop Albums Turning 10 in 2019