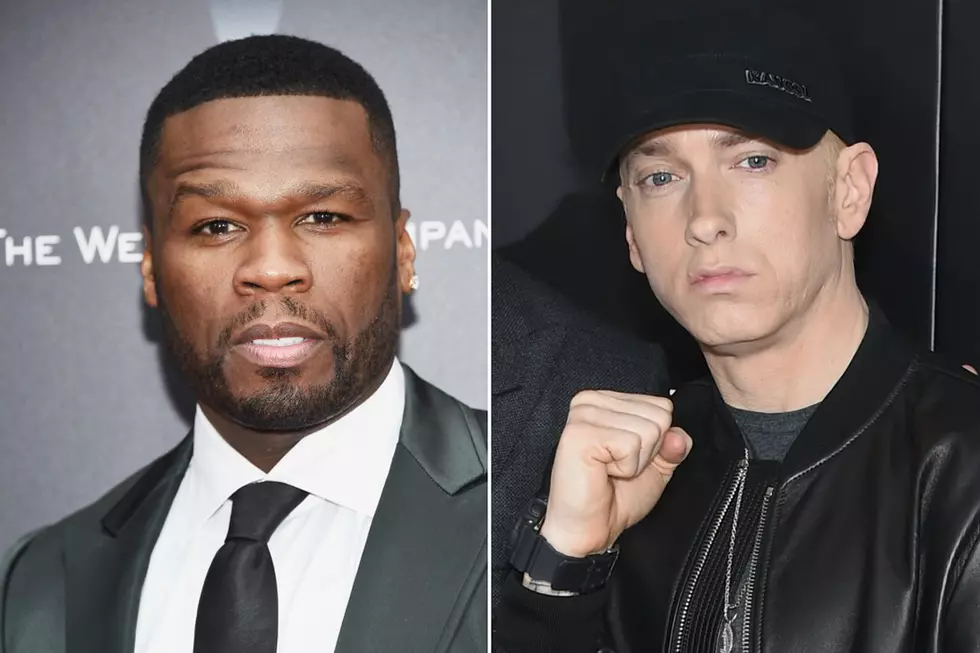 50 Cent Claims Eminem Shelved 'Relapse 2′ After Negative Fan Response
Michael Loccisano / Dimitrios Kambouris, Getty Images (2)
It's no secret that Eminem takes what critics and fans say about his music to heart but now, 50 Cent reveals that those negative reviews once led to the Detroit rapper shelving most of an album.
Appearing on Big Boy's Neighborhood, 50 claimed that Em had a sequel for Relapse ready to go but canceled the project after a lukewarm response to the original album. "Being criticized about the music actually affects him," 50 said.
"We had a whole other album when he did Relapse," the rapper continued. "He didn't like the response, so he didn't even put out the whole Relapse 2. So it's like, if he doesn't like the response, he can change it."
50 also expressed his disappointment with today's younger generation, saying up-and-coming R&B singers never disrespect the genre's legends. "I never heard a new R&B singer come out and say Prince wasn't hot," 50 said. "The new guys should pay homage to Em. He's a big part of why we grew as fast as we grew."
While Relapse 2 never saw the light of day, Eminem did reissue Relapse as Relapse: Refill. The reissue contains seven extra songs but the rest of the recorded material for Relapse 2 was thrown away.
Leading up to the release of his latest album, Revival, Eminem addressed his insecurities on the project's lead single, "Walk on Water." On the Beyonce-assisted song, Shady raps, "And I try not to listen to nonsense/But if you bitches are tryin' to strip me of my confidence/Mission accomplished/I'm not God-sent, Nas, Rakim, 'Pac, B.I.G., James Todd Smith/And I'm not Prince, so…"
Check out 50 Cent on Big Boy's Neighborhood below.
See 50 of the Best Hip-Hop Projects of 2017