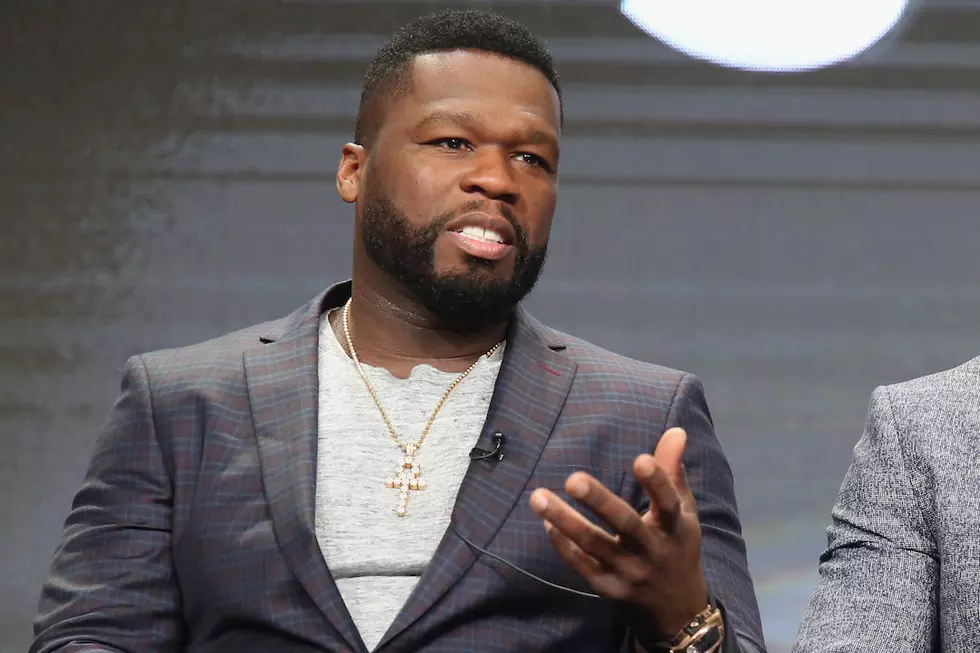 50 Cent Calls Out DJ Vlad for Jimmy "Henchman" Rosemond Interview
Frederick M. Brown, Getty Images
Earlier this month, it was reported that Jimmy "Henchman" Rosemond would receive a new trial after he was given a life sentence plus 20 years for a 2009 murder-for-hire plot that resulted in the death of G-Unit associate Lowell "Lodi Mack" Fletcher. A Second Circuit Appeals Court judge granted Rosemond a new trial due to the actions of a Manhattan federal court judge at the defendant's 2014 trial, but 50 Cent thinks there's more to it, posting documents to Instagram that seem to confirm Henchman's status as an informant.
"Here is the paper work on OG Rat Jimmy. Vlad scared of that fool, saying 50 called you a rat," 50 wrote, alluding to interview that Vlad had done with Henchman following the report. Vlad has since deleted the interview on YouTube. 50 later posted two highlighted document, one of which includes the sentence, "I don't want any aspect of the fact that he has tried to cooperate to make — to made public." It as well details how Rosemond contacted his girlfriend about an escape attempt, and had her call a jail administrator to report it.
50 as well uploaded a reaction video to the Vlad interview in which he says more with his facial expressions than anything else. Check that video as well as the posted documents below, with the keys to 50's Rolls Royce just casually in frame. "So now you can see who Jimmy is," he wrote. "He been telling a long time now. If he keep talking I got some more of his shit to show you. He just been running his mouth."
10 Critically-Acclaimed Books Rappers Live By