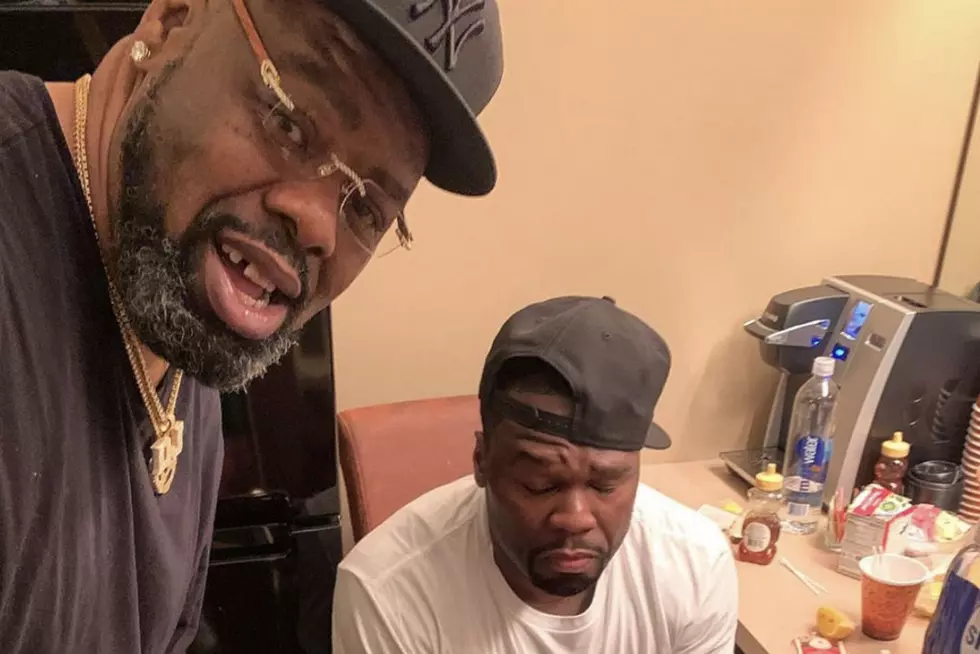 50 Cent Says Biz Markie Paid Him Back in Old Food Stamps
50 Cent via Instagram
In a picture shared by Biz Markie on Sunday (June 16), Biz claimed to have paid 50 the money he owed—though he didn't make clear what the amount was or what it was for. A few days later, 50 followed up with some additional details.
"I ran into Biz markie back stage in Minnesota," 50 wrote in an Instagram post on Wednesday (June 19). "I said Biz I always loved ya music and all that but I need that money you owe me. LOL he had food stamps."
It's worth noting that the food stamps Biz handed to Fif in the picture are old ones, as the food stamps system was transformed to the Electronic Benefit Transfer (EBT) system back in 2004.
You can view Biz and 50's posts for yourself below. Let's see who 50 will collect on next!
See 20 of Your Favorite Rappers Naming Their Favorite Rappers