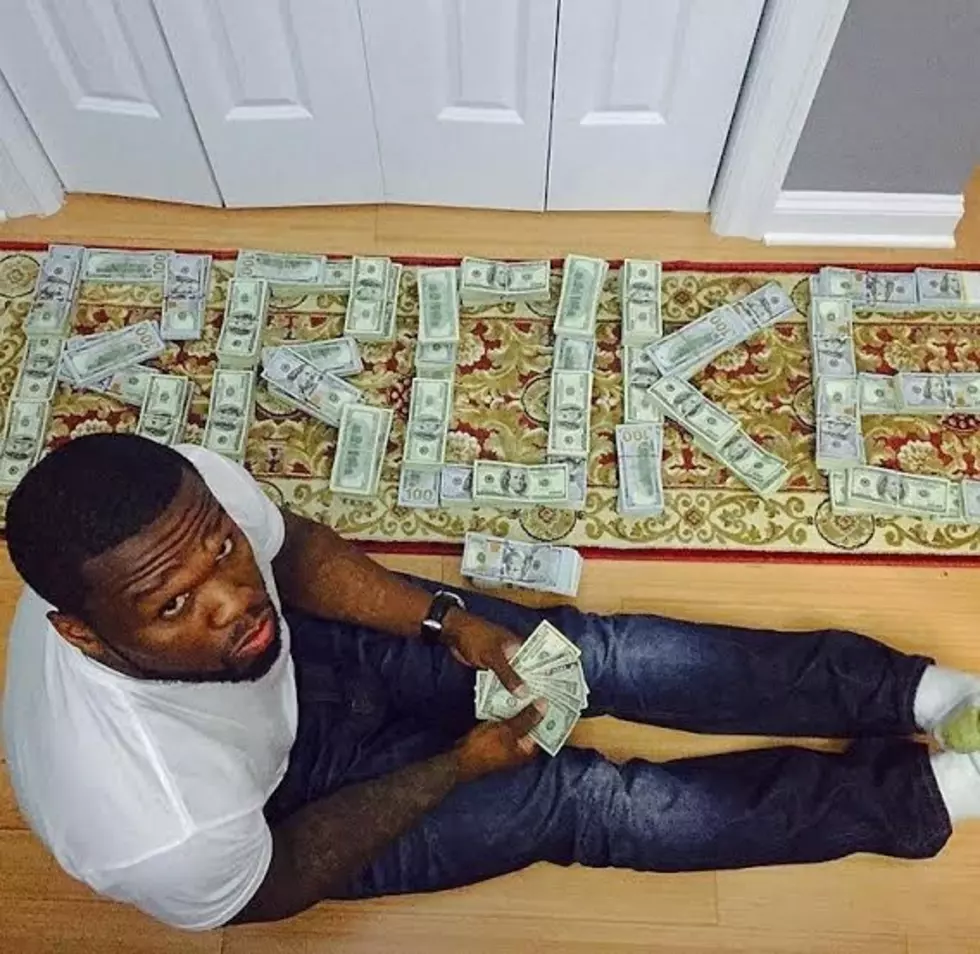 50 Cent Makes Fun of Allegedly Being Broke
50 Cent
50 Cent will be dropping new music soon in the form of what he calls the Kannan mixtape. If you watch the New York rapper's hit Starz series Power, then you know that Kannan is the name 50's wild, unpredictable (and possibly still alive) character. "New music this week, off the Kannan tape," Fif wrote in an Instagram post this morning (Oct. 4).
Despite filing for bankruptcy earlier this year, 50 Cent is still pretty rich. The reason he took to IG to post the photo above started with his need to set the record straight. During a recent interview with Power 105.1's The Breakfast Club, Rick Ross shared his thoughts on the G-Unit leader, calling Fif a loser after he posed with the man Rozay allegedly pistol-whipped. The MMG founder also came at 50 for filing bankruptcy despite the latter's debut album being called Get Rich or Die Tryin'. In response, Fif took to social media where he trolled in a way that only 50 Cent can. In the video below, the "Candy Shop" rapper wakes up and suddenly realizes that he cannot see his legs. The reason he can't is because they're covered with several stacks of $100 bills.
As if that wasn't enough, 50 rolls over in his bed of cash and deals with the first world problem of struggling to find something to watch. "Ok I found my legs," he writes in the caption, "but I can't find nothing to watch on TV. Power season 3 on the way."
In case haters still struggle to get it, Fif spelled "broke" out with his stacks piled high, which led to the Kannan tape announcement. Street King Immortal is still set to drop next year.