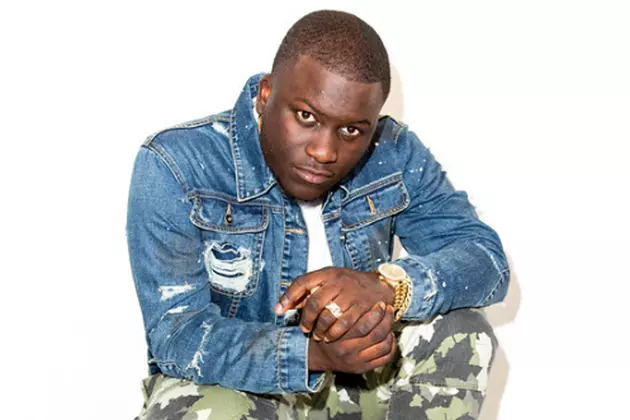 Zoey Dollaz Flaunts His "Designer S!*t" on New Track
Ramos Valencia
2018 XXL Freshman hopeful Zoey Dollaz has been on the grind as of late, and he's showing no signs of slowing down. On April 27, the Miami rhymer dropped off "Designer Shit," his latest track produced by Smash David.
As the title suggests, Dollaz appears braggadocios on the track as he rattles off a list of his expensive garments. "Fear no man in these Fear of Gods/Shirt black but it's Off-White/Still plugged in the hood, nigga/I could get you some soft white/Choppa biting like a great white/Have you moon walking nigga, like Mike," he casually delivers with his aggressive tone and flow.
"Me being from Miami, they don't expect me to rap as good as I rap," he told XXL during his 2018 XXL Freshman pitch. "They expected me to come out with some other shit, but we not gon do that; we['re] spitters over here. My favorite rapper Jay-Z, I can't let him down."
By the looks of his catalog, Zoey surely won't disappoint. After getting "Mula" with Lil Wayne and connecting with Pras for "Lajan," the Freebandz signee dropped a major collaboration dubbed "Just Like That" alongside PARTYNEXTDOOR and Euro.
Based on his Instagram alone, it's evident Zoey Dollaz has a few outstanding collaborations in the stash. There's no confirmation about a project just yet, but with the influx of hits he's delivered as of late, it'd be no surprise if he has more than a few in the works. Be sure to check him out at Rolling Loud Miami this weekend if you're in the area, too.
Listen to "Designer Shit" below.—Jake Deven
Check Out the 2018 Hip-Hop Music Festivals You Need to See