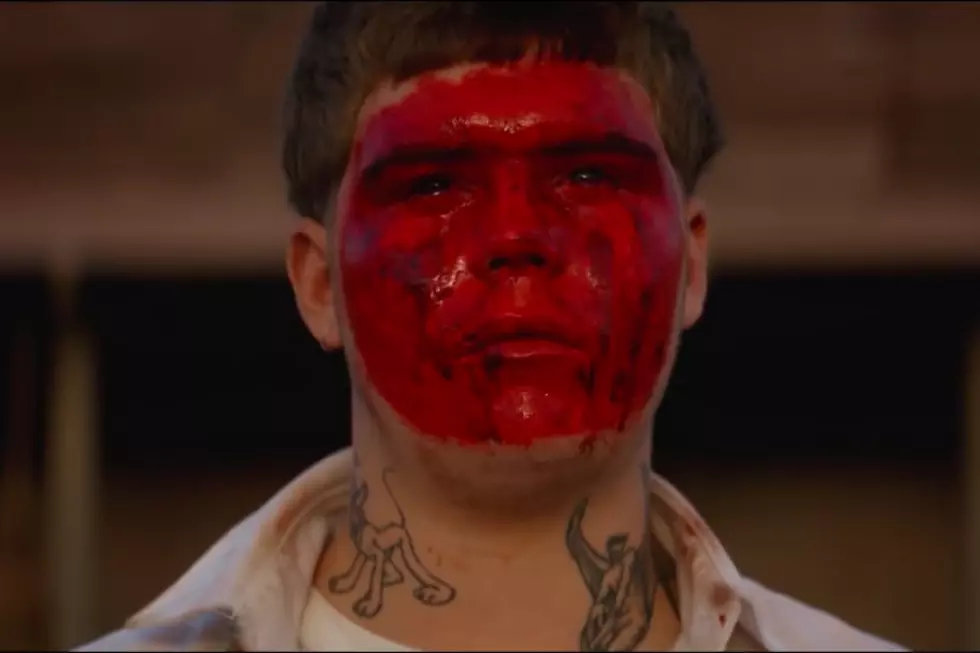 Yung Lean Unveils Striking Video for "Metallic Intuition"
Yung Lean via YouTube
About two weeks ago, Yung Lean dropped off Stranger, a striking short film that saw a fugitive, played by Lean, roam the streets of a Western town with blood plastered across his face. Now, he's released a video for "Metallic Intuition," which acts as a sort of prequel for the aforementioned short film.
Lean's newest visual offering, directed by Suzie and Leo, includes plenty of imagery that calls to mind classical Western films. Lean doesn't appear to be a cowboy, though.
The new video begins with someone scrubbing a blood covered floor as a horse roams a desert. The ominous words "The day of the Massacre" float onto the screen, and it's at that point you learn why Lean's character ends up covered in so much blood. But, we'll let you check out the story for yourself.
The song itself doesn't correlate with the video in any obvious way, but the hazy production on the track sounds like it could belong in a modernized Western.
"My ride ain't got no ceiling/My teeth ain't got no fillings/My wallet stuffed with dead people, ain't no livin'/My eyes ain't got no feelings/My grandma said she feel me/Ghosts in the street, still alive but not livin'/I'm tryna stack a milli, chain on stupid silly," he spits on the song. Is he the ghost in the street no longer living? No clue, but sorta fits, right?
"Metallic Intuition" is a cut from Lean's new Stranger album, which was released earlier this month. Watch the video for the Stranger prequel below.
See New Music Releases for November 2017