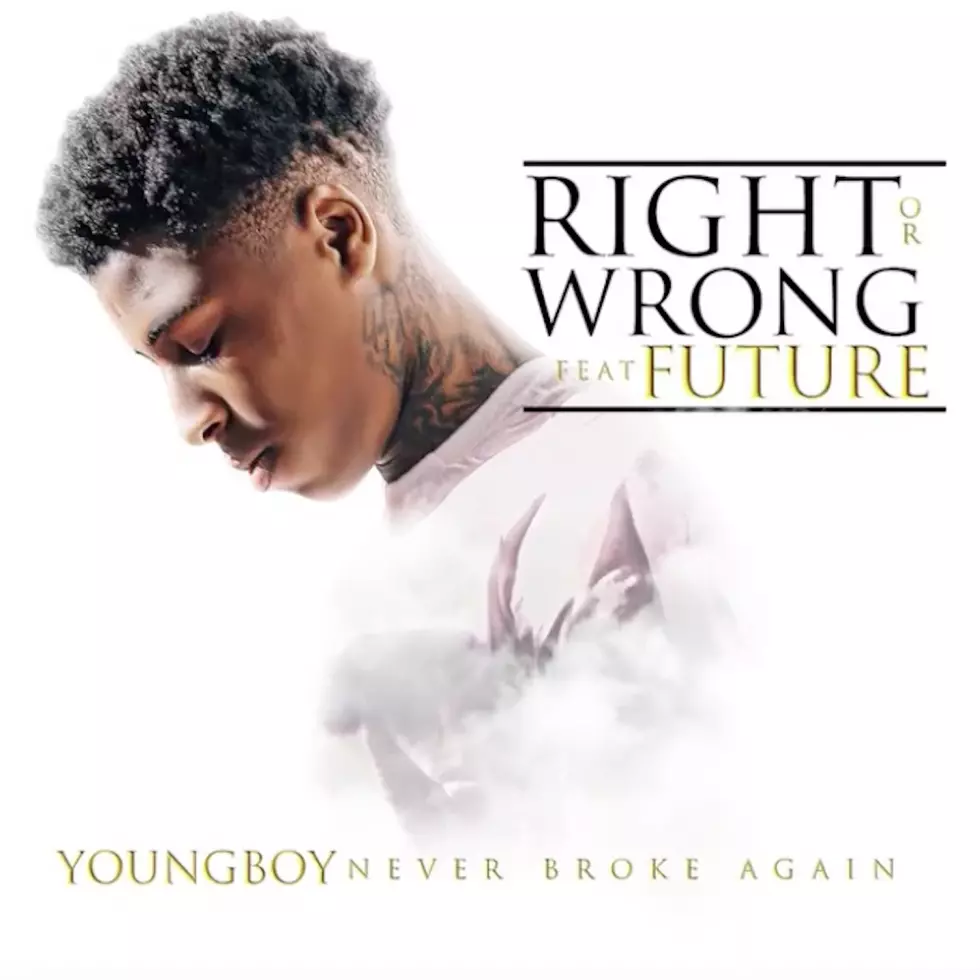 YoungBoy Never Broke Again and Future Reflect on Their Choices on New Song "Right or Wrong"
Atlantic Records
We got a preview of the track on Friday (March 9), and the full version comes in today after it was announced via both artists' social media accounts. The beat is mid-paced trap track with both rappers reflecting on past wrongs and looking to the future.
"A lotta people I had to leave alone/Mama told me that I'm going to jail/I ain't respond I just hung up the phone," YoungBoy raps. "Them niggas runnin', they gon' change on you/How can you say that/The whole time I was locked in a cell/They was holding my back (no lie)/On everything that's a fact, I ain't never looking back/I ain't never going back, forever gon' run up that sack."
Listen to YoungBoy Never Broke Again and Future's new "Right or Wrong" track below.
See New Music Releases for March 2018