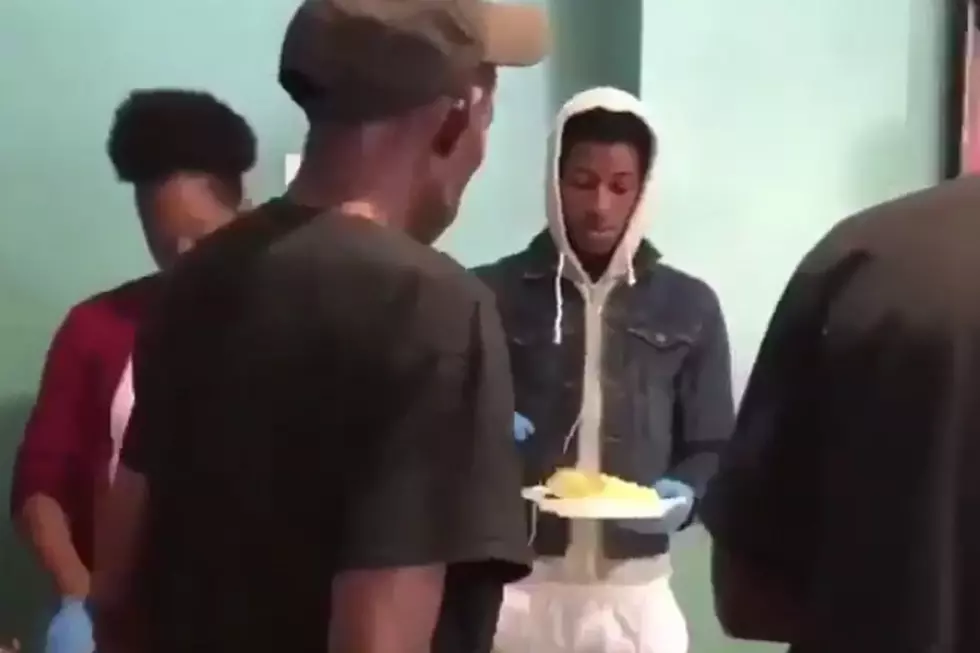 YoungBoy Never Broke Again Begins Community Service in Louisiana
barbgsclassical_ via Instagram
It looks like YoungBoy Never Broke Again is making the best of his required stay in Louisiana. Recently, the rapper took some time to do some community service with the New Orleans Mission, and in a portion that was recorded on video, we see the 18-year-old serving up some food to people in the community.
In the video, YoungBoy can be seen standing in a buffet line as he serves some grub to folks who're presumably from around the way. It's unclear whether or not the people in line or homeless, but it's obvious that YoungBoy's putting in some work for the greater good.
Community service with the New Orleans Mission is part of a set of conditions a judge gave YoungBoy after deciding against revoking his probation on March 30. Other conditions involved a social media ban and a requirement that the rapper stay within the confines of Louisiana's state borders.
Watch video of YoungBoy doing some community service in the video below. Listen to his debut album, Until Death Call My Name, when you're done with that.
Check Out the 2018 Hip-Hop Music Festivals You Need to See