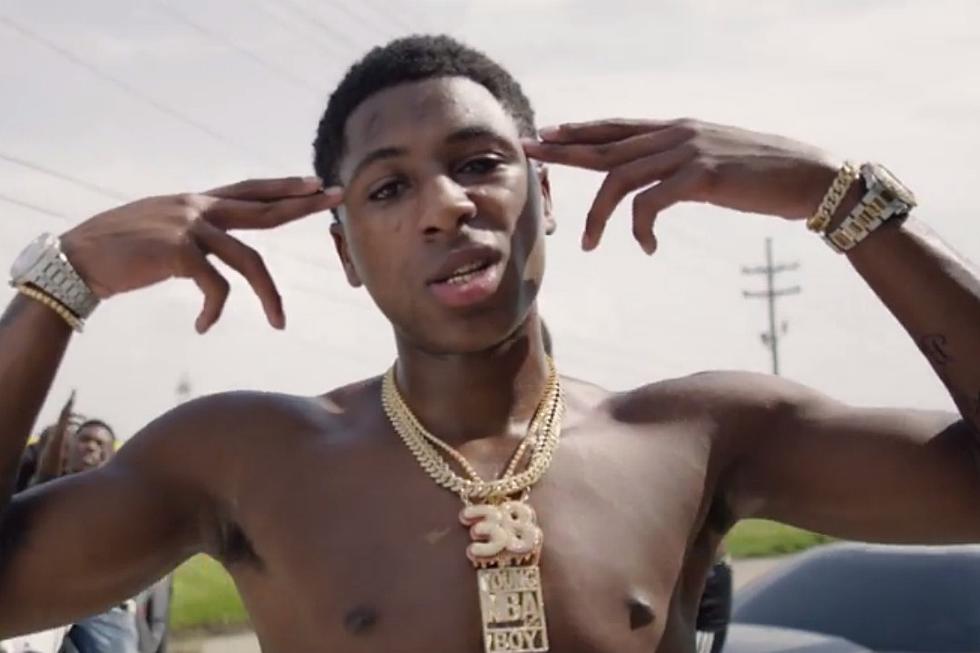 YoungBoy Never Broke Again's Mom Fires Back at Son's Fans Criticizing Her Parenting
YoungBoy Never Broke Again via YouTube
The "Outside Today" rapper's mother recently hopped on Instagram Live and sounded off on a few people who were criticizing her parenting skills. "Bitch, I raised my children right," she fired back at a viewer. "And guess what, you're mama ain't raise you right, 'cause if your mama raised you right you would know better not to talk to me bitch, 'cause I ain't the motherfucking one."
But the mom didn't stop there. She kept going at viewers who were trying to call her out. "I raised my children right, bitch!" Gaulden said. "The only right way is don't let nobody fucking play with you, bitch"
With her son currently in a Georgia jail, the mother wanted to know what people would like her to do. "Bitch, what the fuck I'm supposed to be doing? Sitting in the cell with him?" she said. "We can't get him out right now."
It's uncertain what kind of relationship the rapper has with his mother, as he was raised by his maternal grandmother and then taken in by his Never Broke Again partner 3Three's mother, Monique, who he refers to as "Mom."
YoungBoy was first arrested on Feb. 25 in Tallahassee, Fla. on an outstanding felony fugitive warrant. The artist was scheduled to perform at The Moon nightclub but his tour bus was stopped before he could hit the stage. Authorities then discovered the rapper had a warrant in Georgia for allegedly committing assault, weapons violations and kidnapping.
Surveillance footage from the incident shows the rapper slamming the woman into the ground outside of their hotel room, before picking her up and roughly carrying her through the hallway. Following the incident, blood was found in the hotel room but by the time the police arrived, YoungBoy and the woman were gone.
Check out Gaulden on Instagram Live below.
See New Music Releases for February 2018