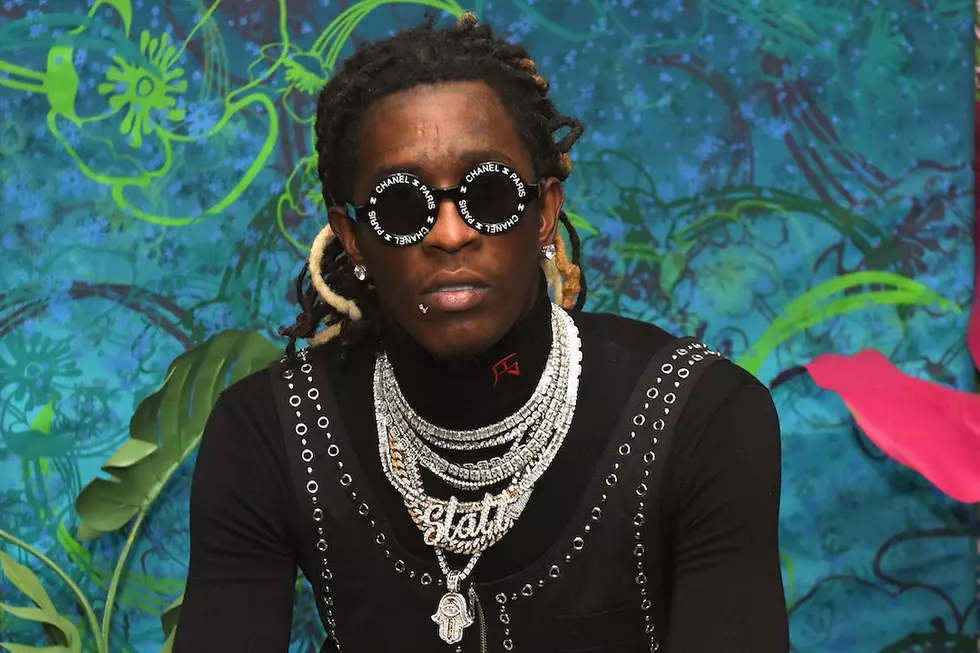 Here Are the Funniest Meme Reactions to Young Thug's So Much Fun Album
Andrew Toth, Getty Images
For the project, which dropped Friday morning (Aug. 16), the Georgia rapper comes through with 19 tracks, including his lead single, "The London" featuring Cole and Travis Scott. It also includes solo bangers like "Ecstacy" and other collaborations with Future, Lil Baby, Gunna, Juice Wrld, Doe Boy, 21 Savage and more. So far, social media timelines across the Internet have been set ablaze with memes about how dope the LP is.
The memes, which are comprised of some solid Dragon Ball Z references and numerous fire-related visuals, document fans' appreciation for the LP's overall production and the power of Thug's collaborations with Gunna, Future and Lil Uzi Vert.
While we wait for his next project, see what fans have to say about his debut album So Much Fun below.
See 33 Rappers With Wild Neck Tattoos