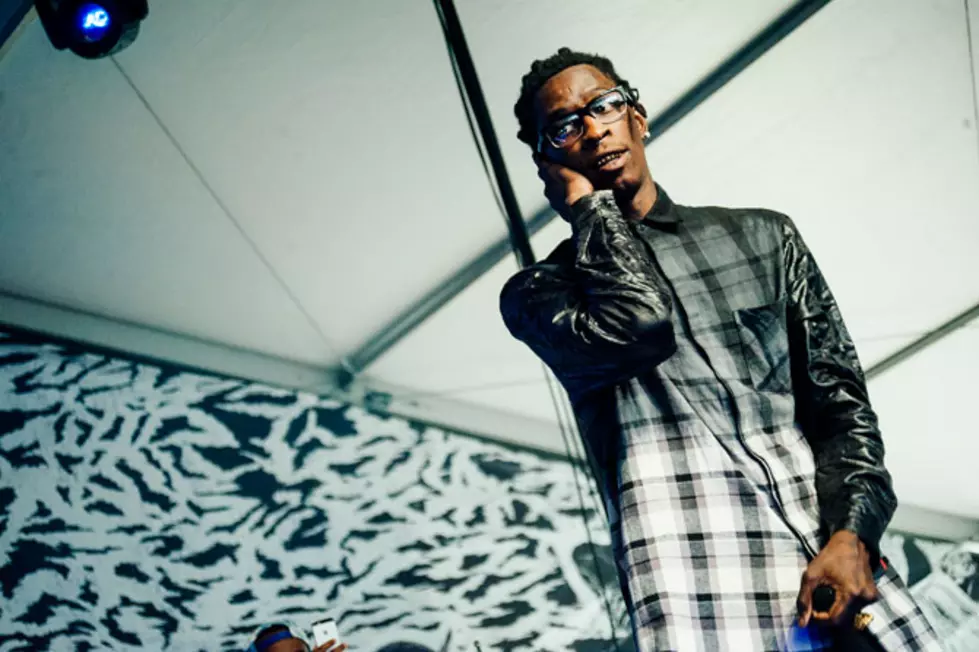 Young Thug Says He Will Not Beef With Lil Wayne
Young Thug - Photo by Ryan Muir
Young Thug responded to Lil Wayne's diss. He posted the message on his Instagram account. "I understand Lil Wayne is frustrated about his career and I feel him on that but this is my idol, I won't ever swap words with him or beef with him about nothing. This is a person I look up to," he said. He then gave a weird laugh at the end (watch below).
Last night (April 9), Wayne took a shot at Thugger and his upcoming project Carter 6. "Stop listening to songs of niggas who pose naked on their motherfucking album covers" Weezy said to the crowd. The cover art of Carter 6 is Young Thug posing naked with the title of the project written across his privates. The NOLA veteran also took shots at Rich Gang.
Thug has repeatedly said in previous interviews that Lil Wayne is his favorite artist and someone he has looked up to since he was kid. In an interview at last years Fader Fort, Thug mentioned that his musical influences are Lil Wayne, Lil Wayne and Lil Wayne.
Lil Wayne's daughter, Reginae Carter, has already spoken out about her dislike of the album name.