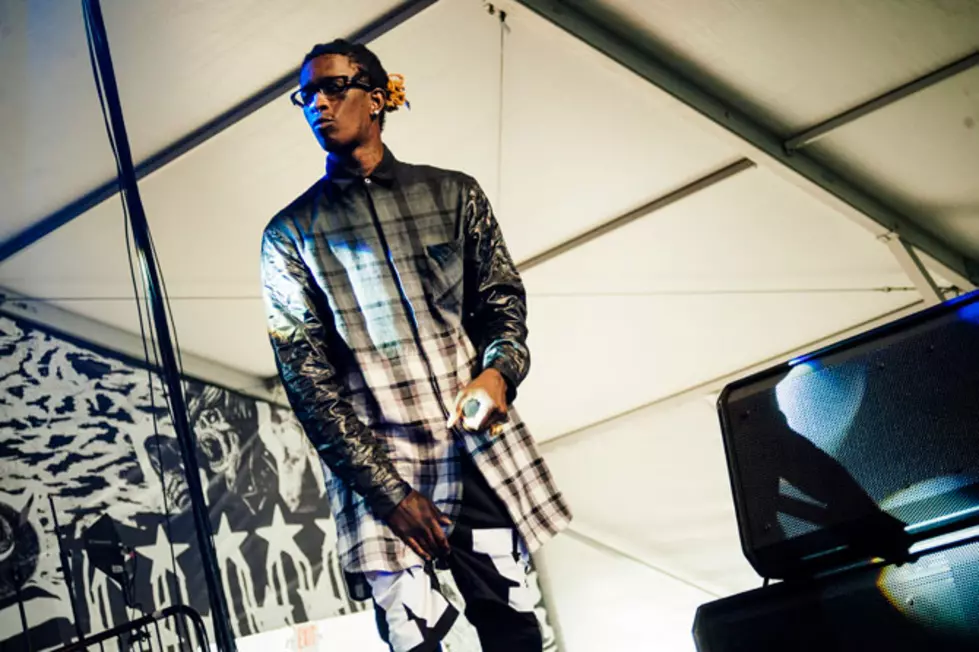 Young Thug Is Calling His Next Project 'Carter 6′
Young Thug - Photo by Ryan Muir
Young Thug is really going to call his next project Carter 6. In the middle of Lil Wayne and Birdman legal battle, Thugger is serious about continuing Weezy's Tha Carter franchise even though Tha Carter V isn't out yet. He shared a snippet of his verse from Lil Wayne's "Gridnin" remix on his Instagram.
On The Whoolywood Shuffle on Shade 45, DJ Whoo Kid got Thugga on the phone where he announced that his next project will be called
Carter 6 last May. Last September Young Thug once again confirmed that he is planning on calling his project
Carter 6 and will continue the run until the tenth installment if Wayne ends
Tha Carter series at five .
  "I dunno, 'cause Wayne's coming out with more albums," said the Atlanta rapper. "I don't know if he's gonna name one of them 
Carter VI. It depends on what he names his album...
Carter VI to 
X, he did one to five, i'm gonna do six to 10." 300 Entertainment confirmed the name of the project via Twitter.
Carter 6 is Thug' solo debut album, mixtape or EP. Lil Wayne's daughter, Reginae Carter, however is not a fan of Young Thug taking continuing Carter series. She voiced her opinion on Twitter.
Is he trying to be funny with this Carter6