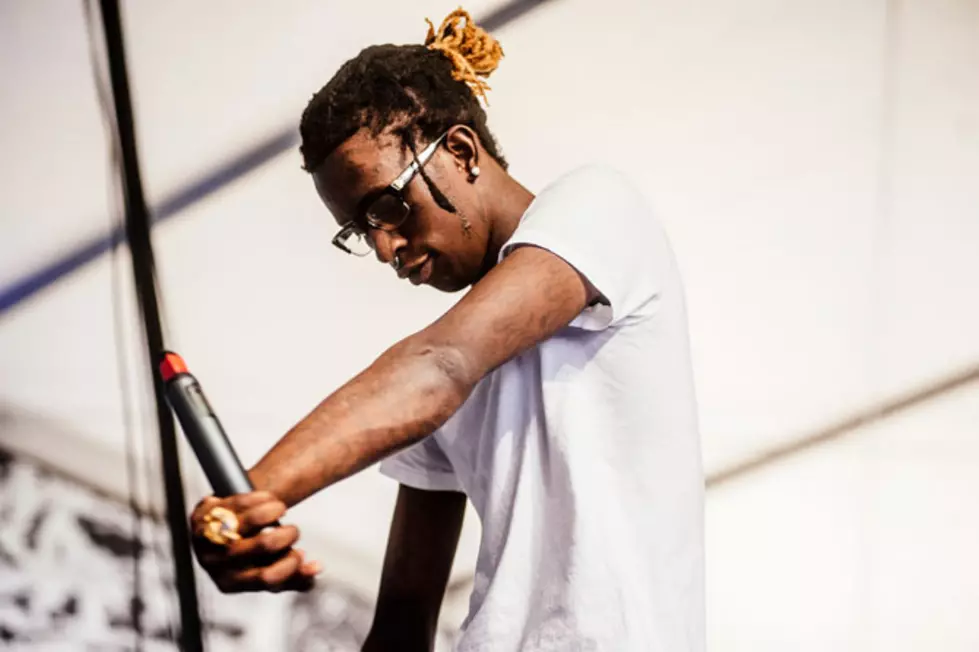 Young Thug Changes His New Mixtape Name to 'Barter 6′
Young Thug - Photo by Ryan Muir
Young Thug won't be naming his next project Carter 6 after all.
The young MC hopped on Instagram last night and posted the video below. Apparently, YT could face a lawsuit if he chooses to continue with Lil Wayne's Carter series. Rather than face the courts, Thugger Thugger decided to change the project's title to Barter 6. He shared the news plus some harsh words to his enemies.  
He later posted the video below, where he reiterates the Barter 6 release date and promotes an upcoming show  in Hollygrove New Orleans this Friday, the same day his mixtape drops (Apr. 17)  If you didn't already know, Hollygrove is where Lil Wayne is from. YT then goes on to say, "Beat me there. With them dicks too nigga." Wild.
Weezy broke his silence about Thugga's decision to continue his Carter series last week. While making a club appearance last week, Weezy asked the crowd to "Stop listening to songs of niggas who pose naked on their motherfucking album covers." Thugga has since responded, saying he doesn't want to beef with the Young Money chief who he considers an idol. But these last couple of Instagram videos says something different. Throughout all of this Birdman hasn't said a word.
Barter 6 drops on Friday (Apr. 17).