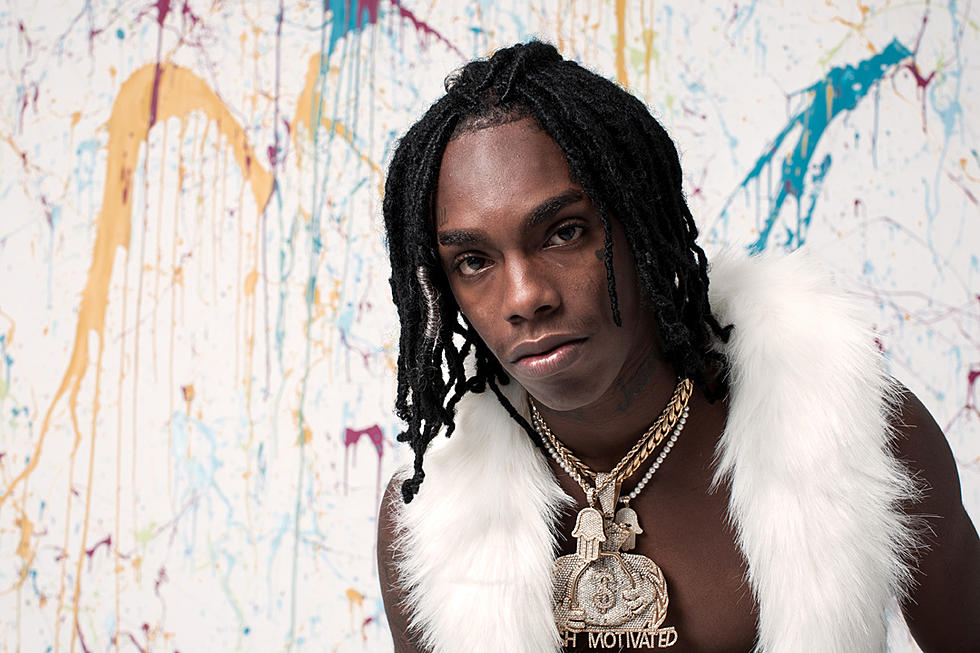 YNW Melly Drops New Song From Behind Bars: Listen
Esdras Thelusma
On Friday (July 26), the Florida rapper releases his song "Dangerously in Love.(772 Love Pt. 2)." In the emotional banger, Melly sings about his relationship with a girl and how he feels about her. The song, which interpolates the eponymous track from Beyonce's debut album Dangerously in Love, a different direction from his other viral songs like "Murder on My Mind" and "Mixed Personalities" with Kanye West.
"You know I'm thuggin', hit it with my durag on, Baby, can we please make love on a mattress full of hundreds/Feeling on your body, leaving hickeys on your stomach/I'ma make you scream my name and have you drippin' like a faucet/Move to fast, I'm finna miss your ass, and make you get up off it," Melly raps.
The song, which samples Destiny's Child's "Cater 2 U," isn't the first recording we've heard from Melly since he was jailed in February. Back in May, Lil Keed dropped a song called "Pull Up," which features verses from Lil Uzi Vert and Melly. In the song, Melly raps about his lifestyle before he was indicted for double murder.
"Running up a check and I be with my mans (With my mans)," Melly raps. "These are Dolce's, these are not no vans (Not no vans)/All I talk is money do you understand (Understand), I might whack yo momma, I might whack yo man (Whack yo man)," Melly raps alongside Keed and Uzi.
Melly is still awaiting his upcoming trial. If convicted, Melly could face the death penalty for allegedly killing his associates YNW Sakchaser and YNW Juvy.
Listen to Melly's new song below.
See 18 Rappers Who've Been Arrested in 2019