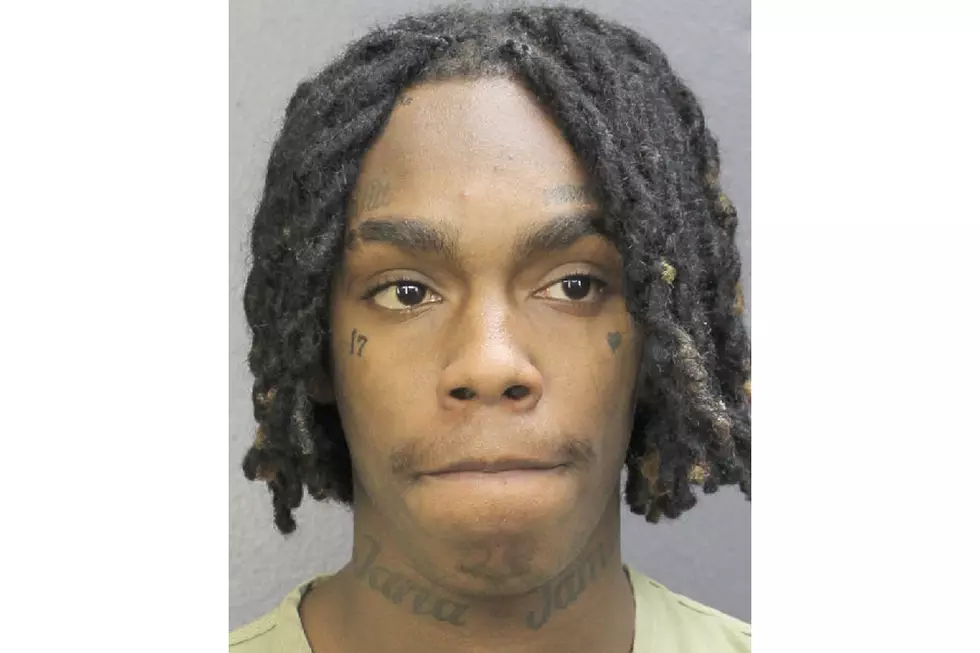 YNW Melly Denied Bond After Being Charged for Double Murder
Broward Sheriffs Office
As was first announced yesterday, Miramar, Fla.'s police department believes the Florida rapper is responsible for the shooting deaths of 21-year-old Anthony Williams and 19-year-old Christopher Thomas Jr., two aspiring rappers whom Melly was said to be close with. Although Melly publicly mourned their deaths, police have reportedly found forensic evidence that point toward him being the person that killed the two men.
"Jamell Demons, a.k.a. YNW Melly & Cortlen Henry have been arrested and charged with two counts of first degree murder," begins a statement Miramar Police Department posted last night. "The victims, Anthony Williams & Christopher Thomas Jr., were killed on 10/26/2018. The investigation, supported by forensic evidence, has concluded that Demons shot and killed Williams & Thomas Jr. and that Demons and Henry staged the crime scene to resemble a drive-by shooting."
The authorities say Melly is the triggerman and that his friend YNW Bortlen, born Cortlen Henry, helped stage the scene to appear as a drive-by. Cortlen, who authorities arrested in Houston and extradited to Florida last month, has been charged with two counts of first-degree murder and two additional counts of accessory after the fact. He hasn't had a bond set because both the prosecutor and his defense attorney agreed to allow him 24 hours to familiarize themselves with the case.
For his part in all of this, Melly maintains his innocence. He left his fans with a message regarding these charges in an Instagram post Wednesday night. In the image in the post, he poses with his two friends killed in the shooting.
"To all my fans and supporters no I did not get locked up in Washington , but I am turning myself in today I want you guys to know I love you and appreciate every single one of y'all, a couple months ago I lost my two brothers by violence and now the system want to find justice," Melly wrote. "[Unfortunately] a lot of rumors and lies are being said but no worries god is with me and my brother @ynw.bortlen and we want y'all to remember it's a ynw Family I love you @ynwsakchaser1 and @ynwjuvy #freeus."
See Melly's post for yourself below.
See 65 Hip-Hop Albums Turning 20 in 2019