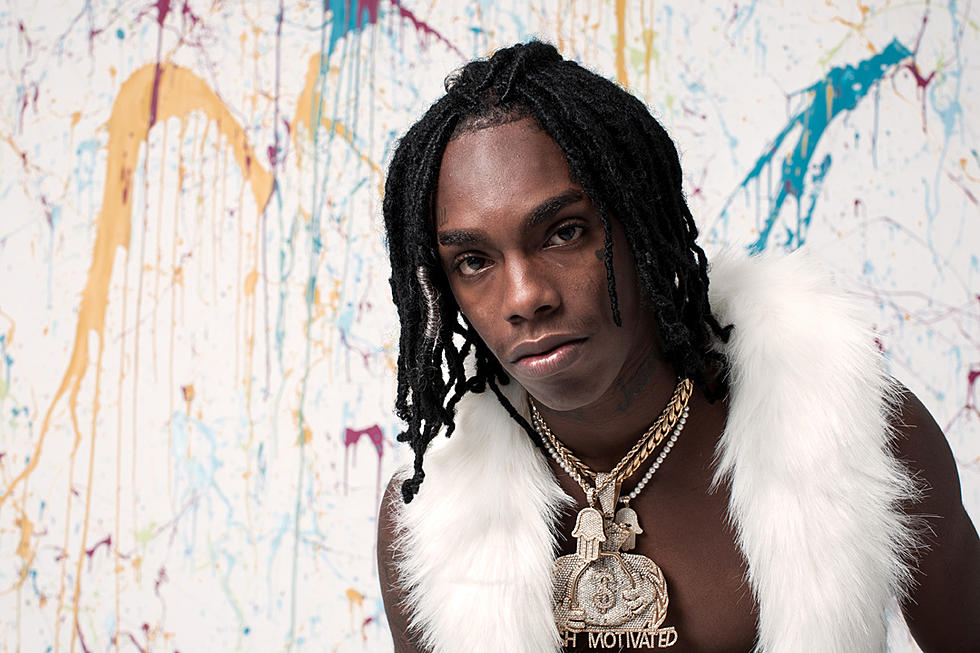 New YNW Melly Song "Bompetition" Surfaces: Listen
Esdras Thelusma
UPDATE: The newly surfaced Foreign Teck-produced YNW Melly song "Bompetition" has now been removed from the internet. It remains to be seen whether the song will get a release on designated streaming platforms.
Despite the fact that he is behind bars, YNW Melly's fans are being treated to new music from the rapper today, courtesy of producer Foreign Teck.
"Bompetition," which was released on Wednesday (March 13), serves as Teck's debut single as a producer, and it follows his previous production work with the likes of Bryson Tiller, Meek Mill, Chris Brown and more. On the track, Melly harmonizes as he lets loose bars about his crew being ahead of everyone else.
"YNW the best, bitch/We ain't worried about no bompetition nigga," Melly spits. "If you say you really wit it nigga we gon' pull up with that extension nigga/If you say wit it then you down to catch a body, go head 'cause you wit us nigga!"
Melly is currently facing two counts of first-degree murder, as Miramar, Fla. police allege that the rapper shot and killed his two friends and fellow YNW members, 21-year-old YNW Sakchaser (born Anthony Williams) and 19-year-old YNW Juvy (Christopher Thomas Jr.). A fourth member of the crew, YNW Bortlen, was also present at the time of the alleged murder, and is facing two counts of first-degree murder and two counts of accessory after the fact. Both rappers have pleaded not guilty to the charges and are currently awaiting trial. A date has not yet been set.
See 15 of Hip-Hop's Weirdest Album Titles