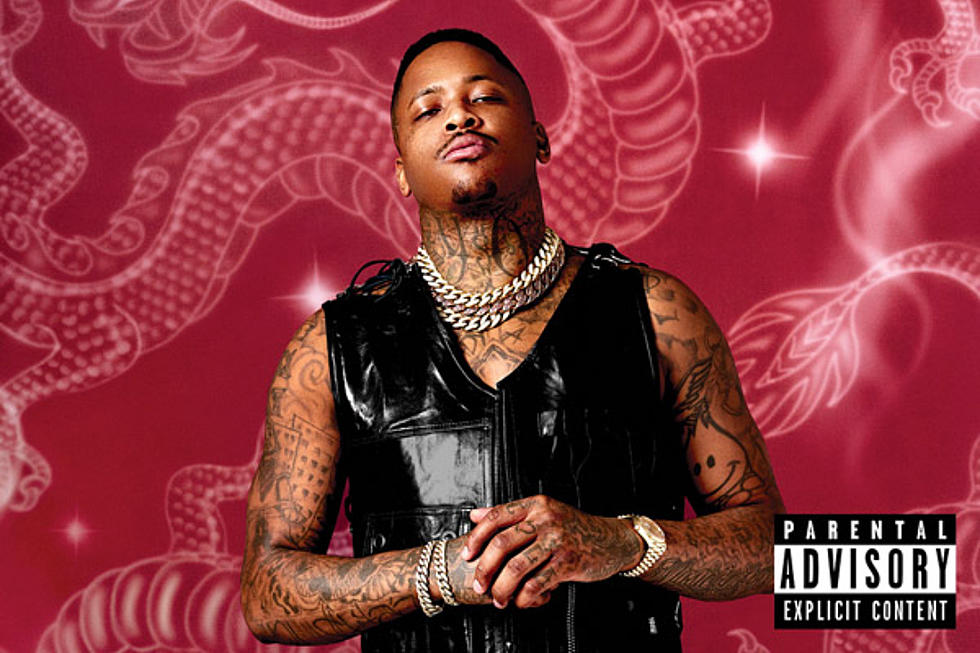 YG's 'Stay Dangerous' Album Features Quavo, Ty Dolla Sign and More
Def Jam Recordings
With YG's new album Stay Dangerous hours away, the rapper has unveiled the project's tracklist on Tuesday (July 31).
The latest from Compton's finest features Ty Dolla $ign, Quavo, YoungBoy Never Broke Again, Mozzy and Jay 305, in addition to the previously released star-studded singles. "Handgun," which earned a video last week, features A$AP Rocky, while "Big Bank," performed at the 2018 BET Awards, enlists 2 Chainz, Big Sean and Nicki Minaj.
Stay Dangerous was made available for pre-order this week, days after "Big Bank" was certified gold by the RIAA. The song is YG's seventh to sell at least 500,000 equivalent units. The album will be his fourth studio full-length and his first since 2016's Still Brazy.
It comes as the rapper fends off a felony robbery charge for an altercation at the Cosmopolitan Hotel in Las Vegas in May. The alleged victim seeks $250,000 in damages, claiming YG stole his gold chain and ordered associates to assault the man.
In other news, the MC is switching things up and was recently revealed to have an acting role in the forthcoming Matthew McConaughey-starring crime drama White Boy Rick. Danny Brown also acts in the film.
Check out YG's Stay Dangerous tracklist below.
YG's Stay Dangerous Tracklist
1. "10 Times"
2. "Bullletproof" featuring Jay 305
3. "Handgun" featuring A$AP Rocky
4. "Suu Whoop"
5. "Can't Get In Kanada"
6. "Too Cocky"
7. "Big Bank" featuring 2 Chainz, Big Sean and Nicki Minaj
8. "Power" featuring Ty Dolla $ign
9. "Slay" featuring Quavo
10. "666" featuring YoungBoy Never Broke Again
11. "Too Brazy" featuring Mozzy
12. "P*ssy Money Fame"
13. "Deeper Than Rap"
14. "Free The Homies Interlude"
15. "Bomptown Finest"
94 Hip-Hop Artists Going Platinum in 2018