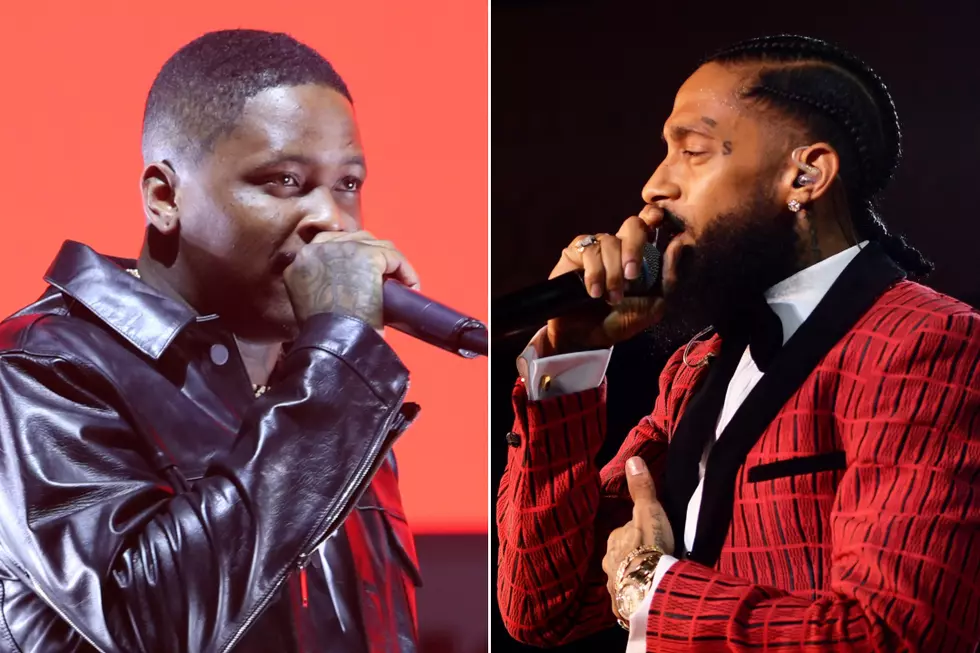 YG Confirms Special Project With Nipsey Hussle Is Coming
Jerritt Clark / Matt Winkelmeyer , Getty Images (2)
YG plans to continue Nipsey Hussle's legacy by dropping a special project featuring the late rapper.
In an interview uploaded Thursday (May 23), YG opens up to Real 92.3's Bootleg Kev & DJ Hed about the music he made with Nipsey before the rapper was shot and killed in front of his clothing store, The Marathon, on March 31. During their conversation, Kev and Hed asked if the joint project that both rappers were working on will ever see the light of day. YG responded by detailing a separate, "special project" that's destined to be some "next level shit."
"I got a special project I was working on with Nip right before he passed," YG said. "It's like, it's special, we gonna make that happen, his family and everybody want that to happen, that's a priority for me."
"I mean, we got some songs for sure," YG said. "Me and Nip was just in the studio like last September, October, we had started to try to work on the project again and we was trying to put it out by December. But, shit just ain't happen."
There's no confirmation of when YG's special project with Nipsey Hussle will drop. However, the Bompton rapper did release his long-awaited album 4Real 4Real and honors Nipsey on the album cover. He also plans to give Nipsey's kids a percentage of his album sales.
Watch YG's latest interview below.
See 20 of Your Favorite Rappers Naming Their Favorite Rappers