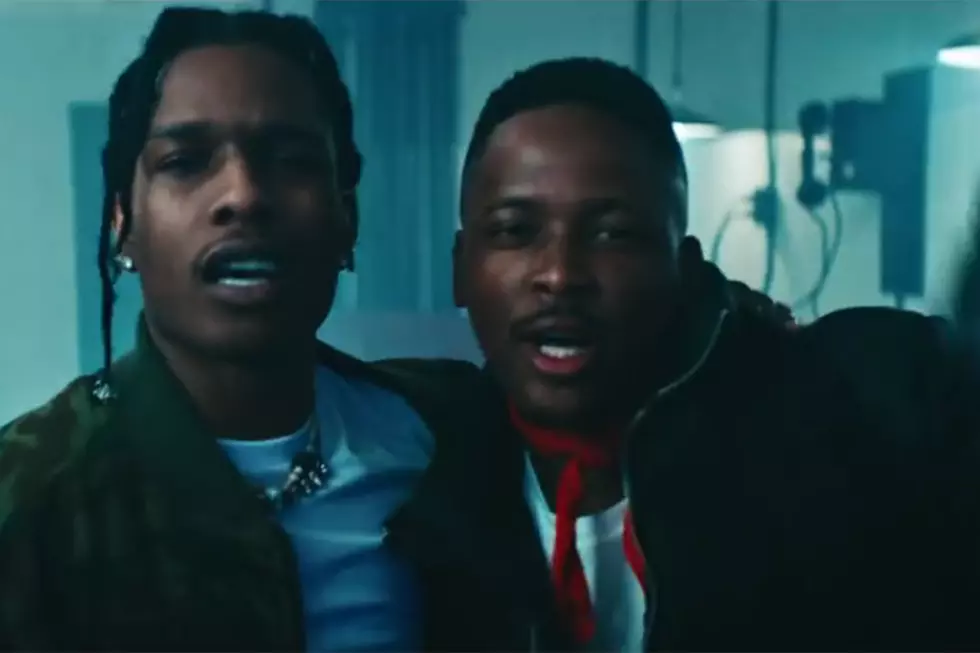 YG and ASAP Rocky Train at a Military Base in New "Handgun" Video
YG via YouTube
YG is gearing up for the release of his Stay Dangerous album but before the project releases, the West Coast rapper shares his latest song, "Handgun," featuring A$AP Rocky, which also comes with a video.
The visuals kick off with YG at a military barrack, getting his soldiers in line. Rocky can then be seen outside, leading more recruits in a march. After getting the soldiers situated outside, YG begins to spit his bars. "You niggas super sus, act like y'all be pistoled up/When them shots fire, all you niggas did was duck/Duck, duck, duck, duck/Duck, duck, duck, goose," he raps.
Rocky handles the song's second verse from inside the base, rapping, "Big gun, handgun, shootout, and one/Hop out, tap out, time out, damn, son (what?)/Goyard trunks, Gucci trunks/Goku, Trunks, asthma, pump/Uh, uh, hit it once, he done/Crack 'em like Humpty Dumpt'."
YG's Stay Dangerous album is set to release on Aug. 3 and will feature the previously released tracks "Big Bank" and "Suu Whoop." Guest appearances on the album include Jay 305, 2 Chainz, Big Sean, Nicki Minaj, Ty Dolla $ign, YoungBoy Never Broke Again and Mozzy.
The project will serve as a follow-up to YG's 2016 album, Still Brazy. Like his upcoming record, Still Brazy is full of featured artists including Jay 305, Drake and Nipsey Hussle.
Check out the "Handgun" video below.
See New Music Releases for July 2018