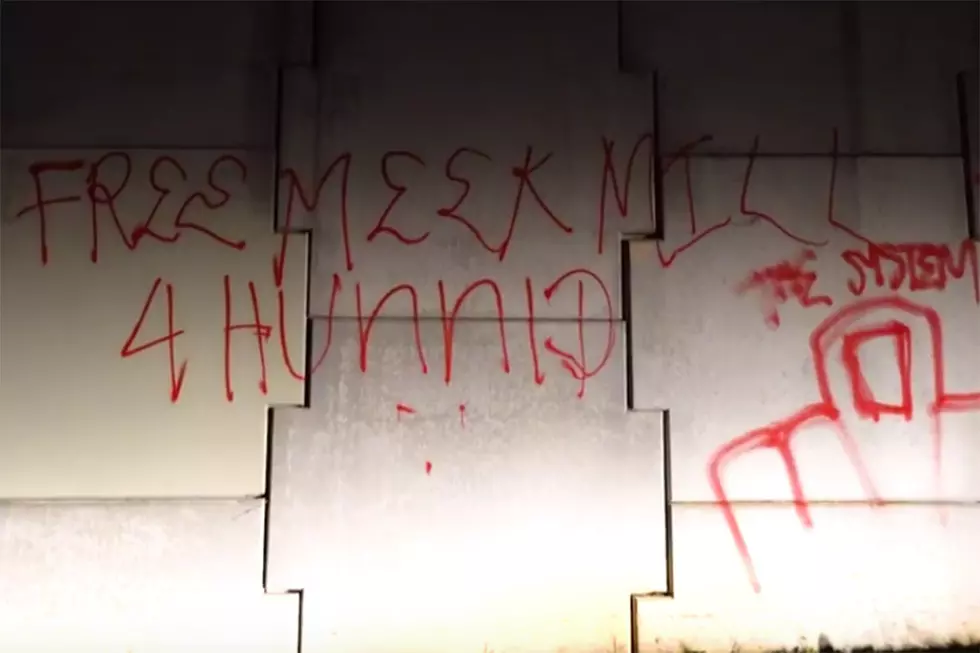 YG Shares "Free Meek" Video in Support of 4Hunnid Fall/Winter 2017 Collection
4hunnid via YouTube
Like JAY-Z, T.I. and others have done before, YG is the latest rapper to show his support for Meek Mill following the Philadelphia rapper's two to four-year prison sentence.
Teaming up with the 4Hunnid brand, YG drops a new visual titled "Free Meek" in support of the rapper and the 4Hunnid Fall/Winter 2017 Collection. The video features a number of people sporting pieces from the upcoming collection, tagging "FREE MEEK MILL" and "FUCK THE SYSTEM" in graffiti on a wall, as Meek and YG rap in the background.
The video ends with audio of Tupac Shakur at the 1993 Indiana Black Expo, saying, "When I say Thug Life, I mean that shit 'cause these White folks see us as thugs. I don't care what y'all think. I don't care if you think you a lawyer, if you a man, if you an African-American, if you whatever the fuck you think you are. We thugs and niggas to these motherfuckers."
Sharpton lived up to his word and visited the rapper in a Pennsylvania prison. After their talk, Sharpton gave some insight as to why he's supporting Meek at a press conference. "I came because I feel that Meek represents thousands of people in Pennsylvania and 10s of thousands around the country that have been victimized by an abusive probationary and parole systems that give room for judges to act way beyond what is necessary, palpable, and in my judgement what is ethical, to throw peoples' lives away," said Sharpton.
Billed as a "real life" brand which is "inspired by the culture of Los Angeles," the 4Hunnid Fall/Winter 2017 collection can be found exclusively here.
Check out the videos for "Free Meek" and Reverend Al Sharpton speaking on his visit to Meek below.
See Photos of Meek Mill's Different Looks Over the Years