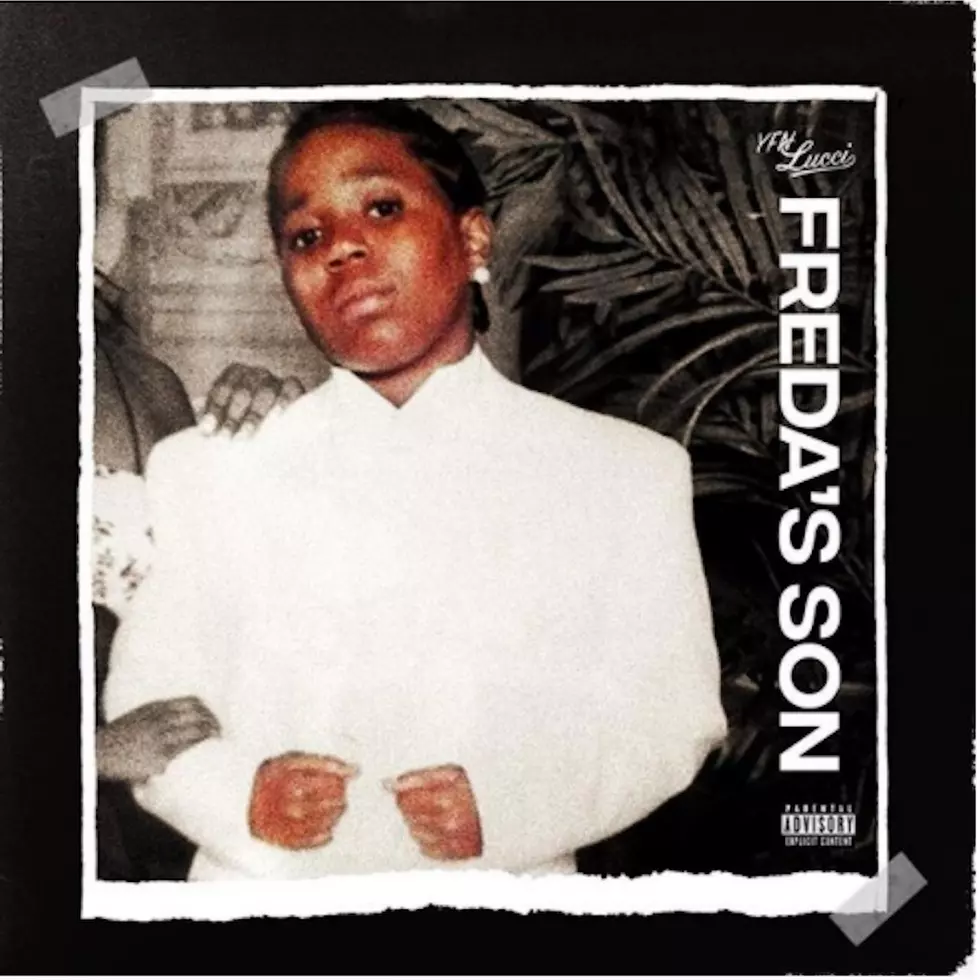 Stream YFN Lucci's 'Freda's Son' EP
Warner Bros. Records
Less than a month before we get YFN Lucci's debut LP, Ray Ray From Summerhill, the Atlanta rapper blesses us with a pre-album with the release of Freda's Son EP, today (Feb. 15).
The offering is coming on short notice as Lucci announced its release on Wednesday (Feb. 14), unveiling the cover art and release date. "FREDA'S SON 2/16 THE PRE ALBUM #RAYRAYFROMSUMMERHILL 3/9 WILL BE GOING STRAIGHT TO ITUNES," he announced on Instagram, showing off the throwback-themed cover.
With a full album waiting in the wing, Lucci only offers up five tracks on the prelude. The "Everyday We Lit" rapper taps frequent collaborators YFN Kay and YFN Trae Pound for the only features on the project. On the brief offering, the rap crooner does a good job of letting you feel his struggle while also full-on flexing about the spoils of his hard work.
The project does not contain the tracks "Boss Life" with Offset and "Street Kings" with Meek Mill which came out last month. Both are more than likely destined for his studio album.
The Ray Ray From Summerhill LP is hitting us on March 9. A few days later, Lucci is slated to perform at 2018 SXSW alongside a star-studded roster.
Listen to YFN Lucci's Freda's Son EP below.
YFN Lucci's Freda's Son Tracklist
1. "Grinding"
2. "Front Row in LA"
3. "650 Luc"
4. "Propane" Feat. YFN Kay and YFN Trae Pound
5. "Still the Same"
See New Music Releases for February 2018