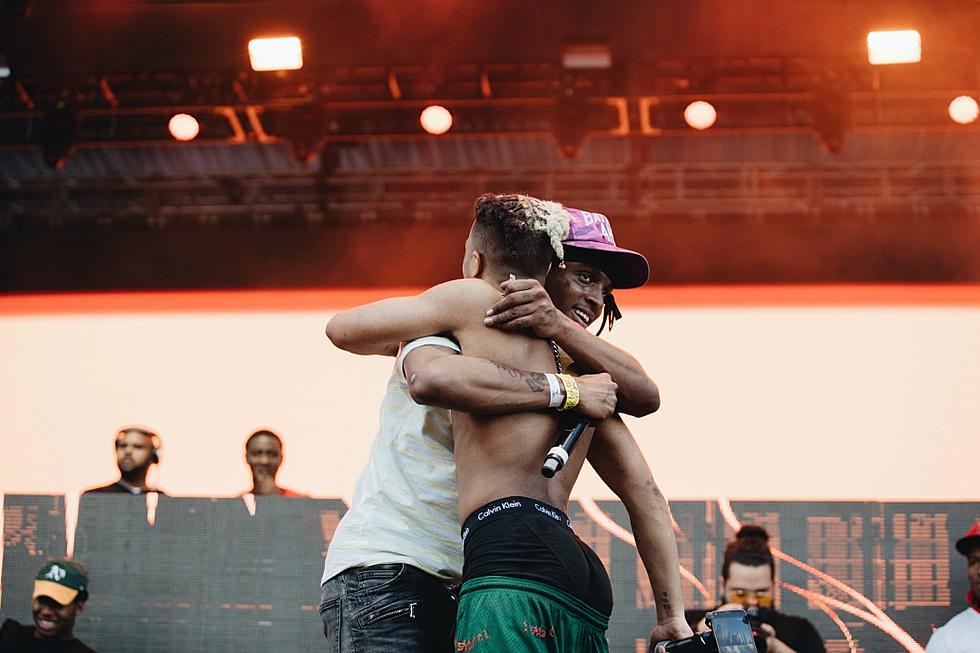 XXXTentacion Turns Down Ski Mask The Slump God's Request to Be Featured on a Song
@theinfamousjc
Nas once rapped the lines, "A thug changes, and love changes and best friends become strangers, word up," and a similar case seems to be going on with XXXTentacion and Ski Mask The Slump God. Now, XXX is claiming he turned down a request to hop on a song from Ski.
The two Member's Only rappers have had an up-and-down relationship recently. They had a falling out a few months back. X then publicly said he wanted to be buddies again. "If you want me to make music, tell Ski Mask to be my friend again," he told fans in an Instagram video in October. "Tell Ski Mask to be my friend again and I will make music. Tell him to be my friend again."
He later expounded on their issues saying, "It was a lack of appreciation on his end, not because of me. I guess just from a business perspective. But he put a business perspective before a personal relationship, and I've been with him as a friend and as a brother for a very long time. I mean, it's just on some other shit to be honest. It's not on anything I've done wrong."
He added, "I can't even say I've done anything to him, and I wouldn't go on the Internet and express that if I didn't care about the relationship, but you already know how it goes. They use you to where they wanna go and then part ways. And I've been used a lot if you haven't noticed."
Ski later said he had to distance himself from his fellow South Florida rhymer. "[I'll] always love that alien-looking nigga named XXX, but I have to distance myself because it's like nobody would see me as an individual rapper if I don't," Ski revealed. "On top of that, that nigga crazy as hell."
In a recent rant on his Instagram story, X revealed that Ski requested they hop on a track together. A request he says he turned down. "My response to the request for the song by Ski is no," he writes. "I am going to destroy all these rappers. None of them are friends to me. They don't give a fuck about me. They just want my energy...And if anyone has a problem with it, kill me. Looks like they want my life anyway."
Ski has responded to X's comments with an Instagram video. "I wasn't saying anything about friendship, man. I was talking about making a song," he says.
Check out what both rappers had to say below.
See 50 of the Best Hip-Hop Projects of 2017