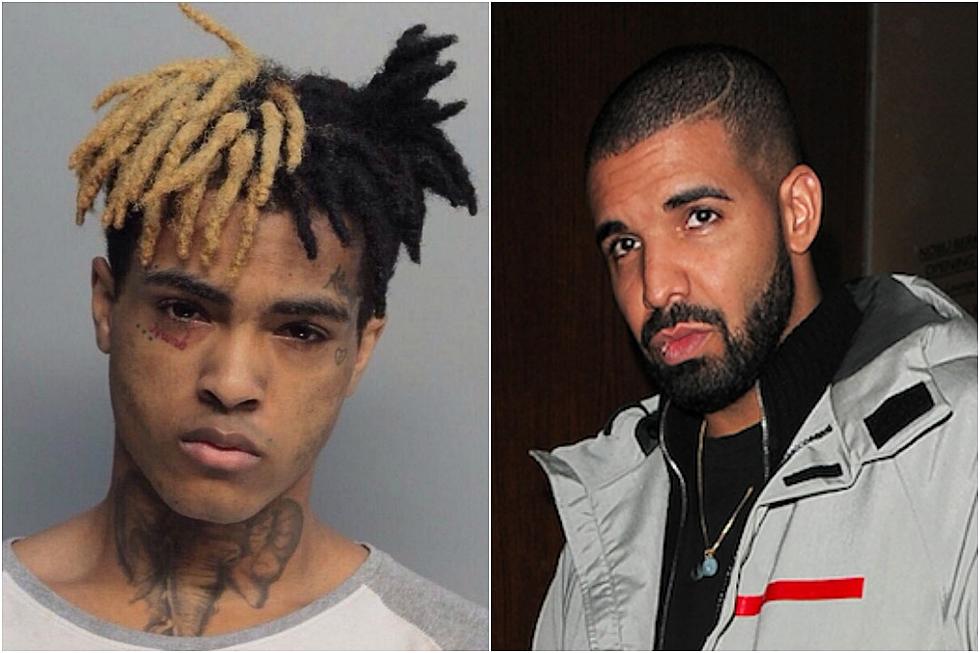 XXXTentacion Has a Thing for Drake's Mom
Broward County Jail/Ricky Vigil M, Getty Images
Drake is public enemy number one in the mind of XXXTENTACION. The Florida rapper continues to antagonize Drizzy, this time by noting his attraction to the "One Dance" artist's mother.
"Drake mom kinda cute, she could get it," X wrote on Twitter today (March 30).
X has made no secret about his disdain for Drake after he accused the Toronto native of biting his flow. The up-and-coming rapper went off on Drizzy in his first post-jail interview.
"He is not a man. I think he's a bitch, that's a bitch move," X said. "Especially when I was in jail facing life, you know what I'm saying? If Drake would've came to my bond hearing, you know what I'm saying, that would've made my fucking day. If he had showed that he's a hospitable person and that he's really in this shit for the culture, rather than being a… taking my shit, running off with it and then putting it on his album, then he would've gotten my kudos, gotten my respect. I would've let him hop on the remix and take 100 percent royalty rate. I would've done it."
X is obviously not done with Drake, but he's got other things to focus on now that he's out of jail. The "Look At Me" artist has signed a deal with EMPIRE Distribution.
Ghazi Shami, founder of EMPIRE, speaks on X's partnership with the distribution company. "From Kendrick Lamar to The Migos, to D.R.A.M. and Anderson .Paak, we pride ourselves in working with gifted artists early on in their career. XXXTentacion is a unique talent and we're excited to be in partnership with him, helping him bring his vision to life," said Shami.
See Photos of Drake's Different Looks Over the Years