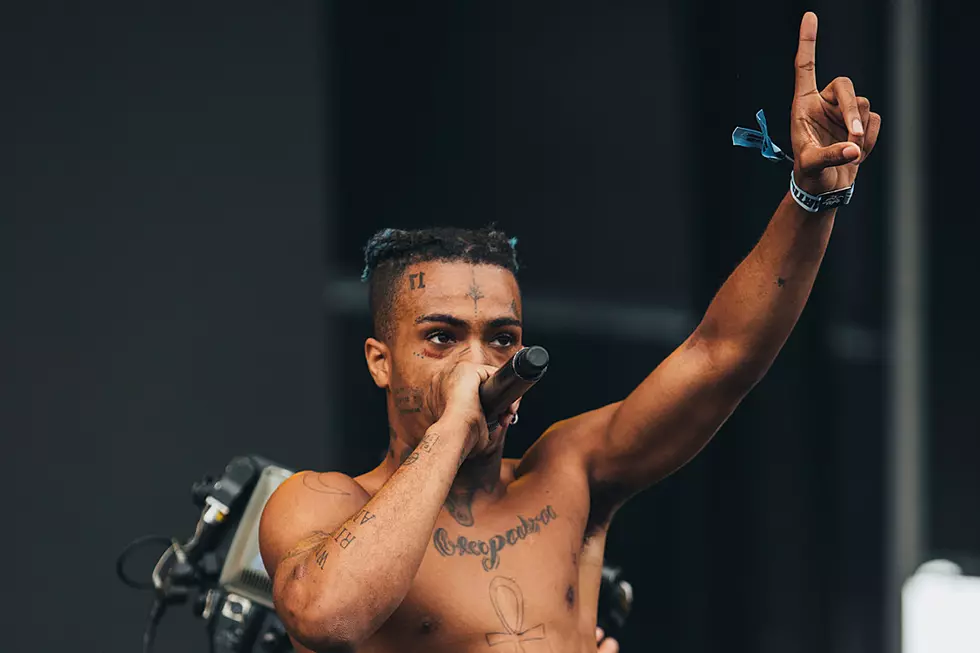 XXXTentacion "Royalty" Featuring Vybz Kartel, Stefflon Don and Ky-Mani Marley: Listen to New Song
@TheInfamousJC
Released at midnight on Friday (July 19), the new song features Vybz Kartel, Stefflon Don and Ky-Mani Marley. It also has all the Caribbean-infused vibes fans expected after hearing fairly extensive samplings of the song on the internet.
Produced by Jon Fx, the track also has a dark touch to it. Marley takes care of the chorus. "Royalty, inna mi bloodline/Dem soldiers yell on these front lines/Don't know why, know why, but demons come to test us sometimes/In my scheme from longtime/Defeat where you're confined," he rhymes.
The late XXX has first verse duties and uses it to opine about how wealth can cause people to alter their behavior. "Man, what's true is that the shit change/When you use me for the money and the cars, you're the big brains," X raps. "Yeah, it's funny how shit change/Boy, shorty wanna young nigga drawls, that shit stains/In a poor house, Biscayne/Now I'm in the coupe with a crib, niggas Chris Paine/Never can forget all the nights it was just pain/Now I'm finna come for the throne, don't forget, mane."
Steff and Vybz close the banger out with verses of their own.
"Royalty" hits the internet exactly one week before the release of the deluxe edition of X's ? album, a release that will feature exclusive X-related content. A double-disc package with new songs, voice memos, remixes, the original album's instrumentals and A Ghetto Christmas Carol EP are set to be included.
Check out XXXTentacion's "Royalty" featuring Ky-Mani Marley, Stefflon Don and Vybz Kartel for yourself below.
See Photos of Every XXL Freshman Ever Inducted Into the Freshman Class Over the Years