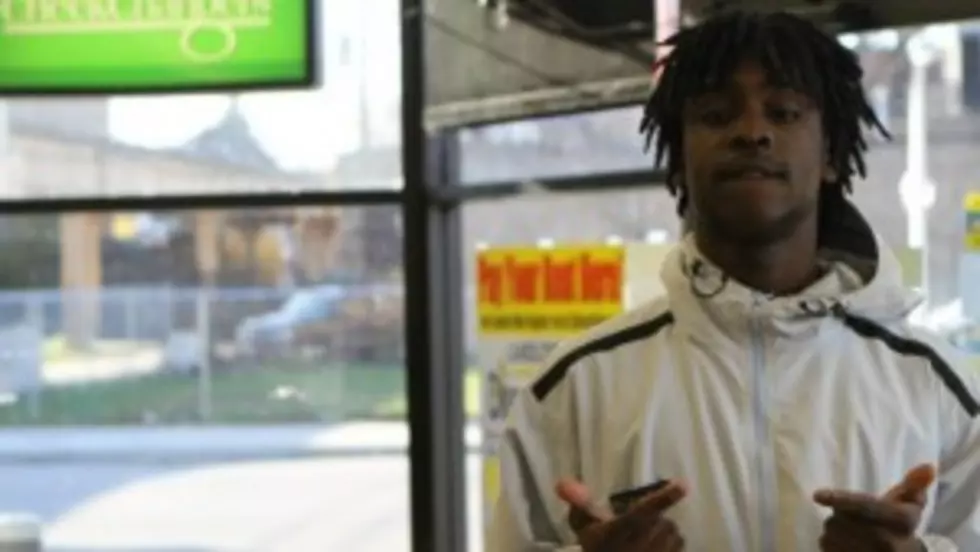 Chief Keef Speaks on G.O.O.D. Music "I Don't Like (Remix)"
Kanye West gave an unspoken cosign to one of Chicago's most talked about young talents, when he sent a tweet out a week-and-a-half ago. "GOOD MUSIC CHIEF KEEF REMIX," he wrote, also posting a link to the artwork for the song, which was to include Big Sean, Pusha T and Jadakiss. Well, Tuesday night (May 1), after days of anticipation, the hyped up track was finally released (Listen here).
Last week, XXLMag.com sat down with Chief Keef and found out his thoughts on the song. Though at the time, he hadn't received a call directly from Yeezy, Keef said that he felt like the multiplatinum seller acknowledged him by making the remix.
"He did reach out to me by doing a song," Keef told XXLMag.com. "I know he wouldn't do that to anybody. He really don't give a fuck. I do feel like he reached out to me by getting on the song."
For a 16-year-old up-and-comer with a growing buzz, the rapper with flowing locks was relatively calm about one of music's brightest stars remixing his joint. "I wasn't surprised," Keef continued. "I was juts like, 'Kanye? Kanye wanna get on 'I Don't Like'? But I could understand it, 'cause I know he be on it to talk about what he don't like. And I made the song and nobody had come out with that idea yet."
While Keef and Kanye hadn't spoken at the time, the upstart's camp confirmed that they had been in touch with the G.O.O.D. Music staff. When XXLMag.com was with Keef, he'd yet to record a new verse, and wasn't sure that he'd have the opportunity, but when the song dropped tonight, the energetic rapper had laid down some fresh bars on the remix.
Chief Keef's most recent mixtape, Back From the Dead, dropped in March. —Adam Fleischer (@AdamXXL)