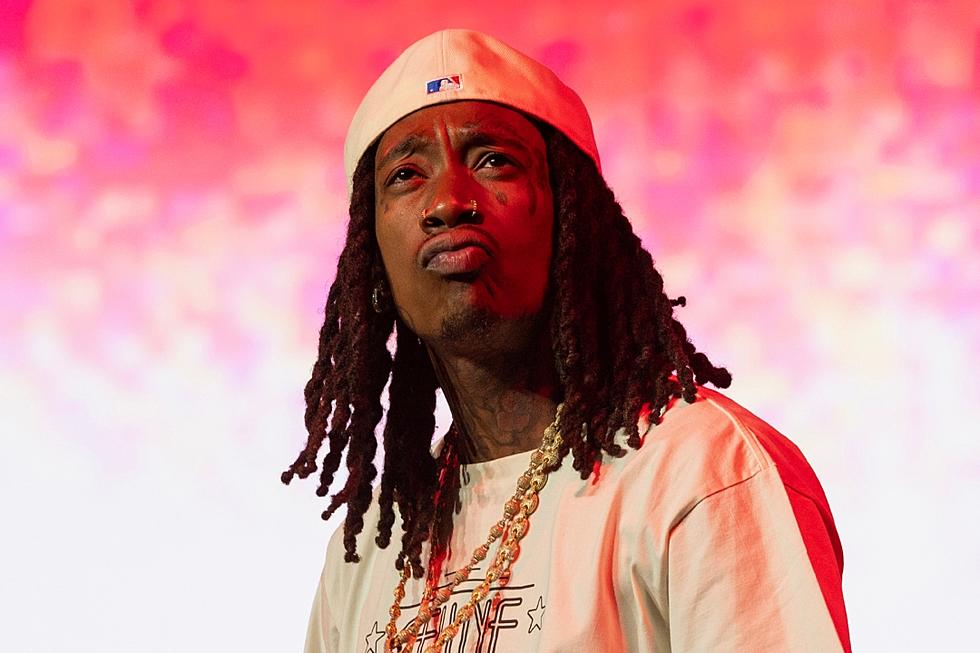 Men in 'Pooh Shiesty Masks' Try to Rob Wiz Khalifa's Home While Rapper Performs on Stage, Security Stops the Invasion
Andrew Chin/Getty Images
Three men recently tried to break into Wiz Khalifa's home while he was on stage performing on tour.
Burglars Attempt to Break Into Wiz Khalifa's Home
On Monday (July 24), Wiz Khalifa reported about an attempted home invasion at his Los Angeles-area residence. Apparently, the incident coincidentally, or perhaps non coincidentally, occurred while the rapper was performing in Clarkston, Mich. at Pine Knob Music Theatre as part of the High School Reunion Tour with Snoop Dogg, Warren G, Too $hort and Berner on Sunday (July 23).
"3 n***as wit pooh shiesty masks tried to run in my crib while I was on stage," Wiz posted on Twitter.
Burglars Thwarted by Wiz's Security Team
According to TMZ, the burglars accessed Wiz's property through a side gate around 6:30 p.m. However, once on the property, they were met by the "Black and Yellow" rapper's security guards. The would-be robbers then fled. Police were called but the men were reportedly gone by the time the authorities showed up.
XXL has reached out to Wiz Khalifa's team for comment.
This isn't the first time thieves have tried to break into Wiz's home. Back in 2018, two men broke into Wiz Khalifa's San Fernando Valley, Calif. home while the rapper wasn't there by breaking some glass. In a similar instance, people house-sitting Wiz's home scared the would-be robbers away before police arrived on the scene.
See Rappers Named After Notorious Crime Figures