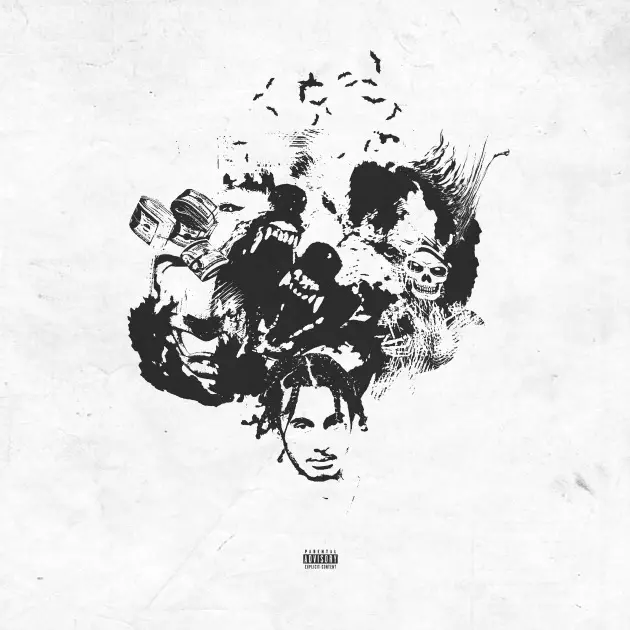 Wifisfuneral Drops 'Boy Who Cried Wolf' Mixtape
Interscope Records
Wifisfuneral is back. Late Monday night (July 31), the Palm Beach, Fla. native dropped his Boy Who Cried Wolf mixtape, a 14-track collection of interesting flows and solid lyricism. Check out the South Florida rapper's latest for yourself below.
The Florida rapper dropped three tracks from the project over the last two months preceding its release. The first two, titled "JoeBuddenProbablyThinksICantRap :(" and "Lil Jeff Hardy >:-)," dropped back in June. A couple of weeks later, we got "Pop," a track featuring a dope Three-Six Mafia sample and some hard-hitting bars. No we get the whole project.
One song that isn't on the project, however, is "Wrist Motion," a long-awaited collab with Fat Nick that Wifi posted to SoundCloud last night before it was taken down. He assured fans that once the song is cleared, it'll be added to the tape.
Check it out for yourself just below.
Wifisfuneral's Boy Who Cried Wolf Tracklist
1. "Tic Tac (Intro)" (prod. by Cris Dinero)
2. "ItTakes2ToTango" (prod. by Cris Dinero)
3. "Grim Pt.2" Feat. Dirty Face Smook (prod. by Cris Dinero)
4. "Centerfold" Feat. KiD Trunks, 458 Keez, & Danny Towers (prod. by Cris Dinero)
5. "LoyaltyRunsDeepInDaLongRun"
6. "Eyez Low" Feat. Danny Towers (prod. by Cris Dinero)
7. "Wrist Motion" Feat. Fat Nick (prod. by Oz & Ey)
8. "JoeBuddenProbablyThinksICantRap :(" (prod. by Curtis Heron)
9. "Lil Jeff Hardy >:-)" (prod. by Cris Dinero)
10. "Weigh !t Out!" Feat. 458 Keez & Cris Dinero
11. "BloodyBoysWhoCriedWolf" Feat. Chxpo
12. "Pop" (Prod. by Cris Dinero, Ginseng & Wifisfuneral)
13. "Jackie Chan" (Prod. by ?)
14. "1st Day Out" Feat. YG Ivy (prod. by Pierre Bourne)
15. "DisDaHateSongBby (Outro)" (prod. by Cris Dinero)
16. "3 Xans" (prod. by Murda Beatz)
See 25 of the Best Hip-Hop Projects of 2017 (So Far)