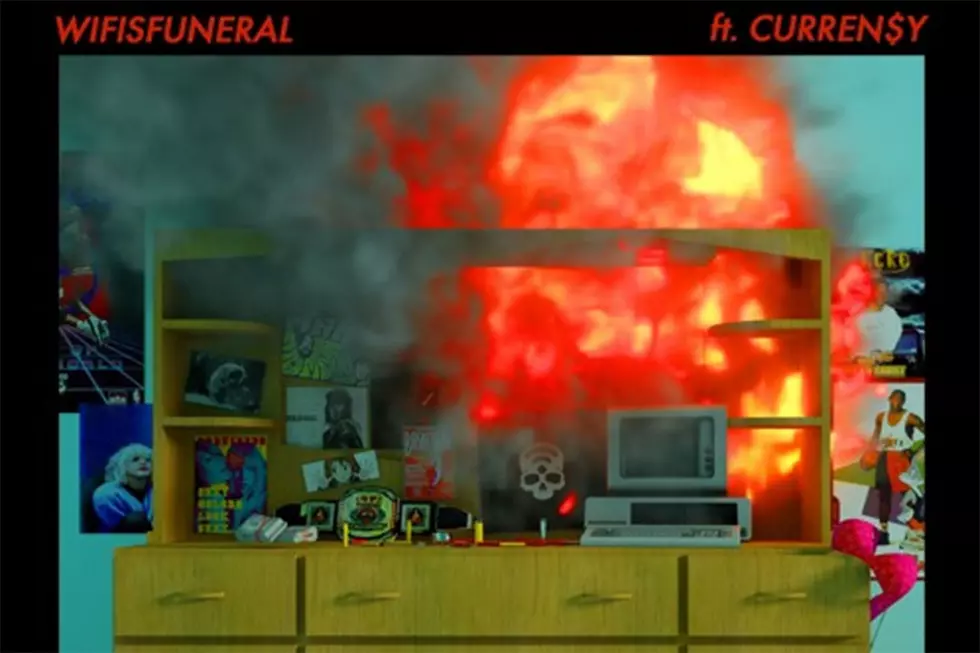 Wifisfuneral Taps Currensy for the "25 Lighters (Remix)"
wifisfuneral via SoundCloud
The remix keeps Wifis' first verse from the original song but adds a new verse from Curren$y. On the remix, Curren$y opts for a laid back flow, rapping slowly over the smooth beat. "I pull up on bitches they be under pressure/My last one wasn't right so I left her/Baby you should take that loss as a lesson/All we mash is Corvettes and better/Porsche Carrera, no top in the weather," he spits.
The song's title pays homage to the 1998 DJ DMD, Lil KeKe and Fat Pat track of the same name. Wifisfuneral also pays respect on the hook, keeping some of the original chorus. "OK, like, 25 lighters on my dresser/I woke up still dead, forgot to mention," he raps.
While it's uncertain where the remix will end up, "25 Lighters" will be featured on Wifisfuneral's upcoming project, Ethernet. The mixtape serves will serve as a follow up to the "Knots" rapper's last project, the collaborative EP with Chris Dinero, Last Time Doing Drugs.
In related news, Curren$y celebrated 4/20 by dropping his latest mixtape, Air Freshna. Similar to his 2012 EP, 3 Piece Set: A Closed Session, the project features only three songs but gets production from Cool & Dre, Smitty Beatz and 808 Ray.
Listen to the "25 Lighters (Remix)" below.
See New Music Releases for April 2018