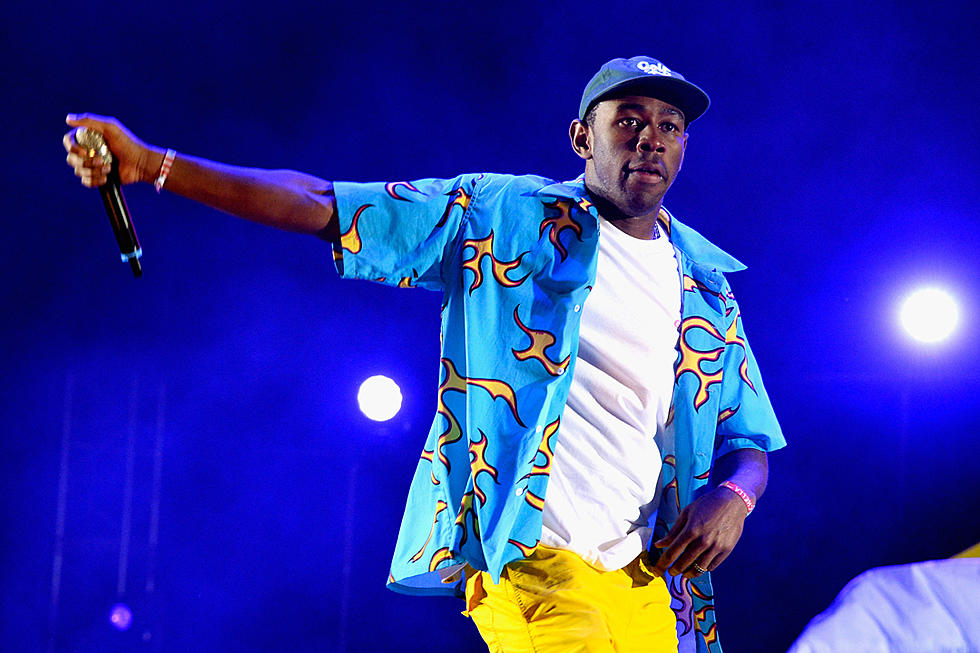 Tyler, The Creator Has a New Show on Viceland
Frazier Harrison, Getty Images
Tyler, The Crator is re-entering the television industry. The Odd Future founder is creating a new series based on a show from his Golf Media App for the Viceland network. The project is being produced by Whalerock Industries, the production company behind the Kardashian family's mobile empire, according to a report by The Hollywood Reporter.
"I'm so proud of what we have accomplished in just a few months since launching but there is much more work to be done," Viceland president of programming Nick Weidenfeld said. "Our job is to give a platform to as many diverse and powerful voices as we can. No other network creates all its own content and brings together such disparate but important people. As we expand the talent pool, we'll need to grow as a network, experimenting with genre and formats. There are no rules at Viceland, which makes it the most exciting place to work."
Tyler, The Creator's currently untitled series will mark his official return to television after wrapping up the Loiter Squad series in 2014. Loiter Squad was a sketch comedy show featuring multiple members of the Odd Future collective. It ran for three seasons on Adult Swim.
A Guide to Rappers on Television Right Now