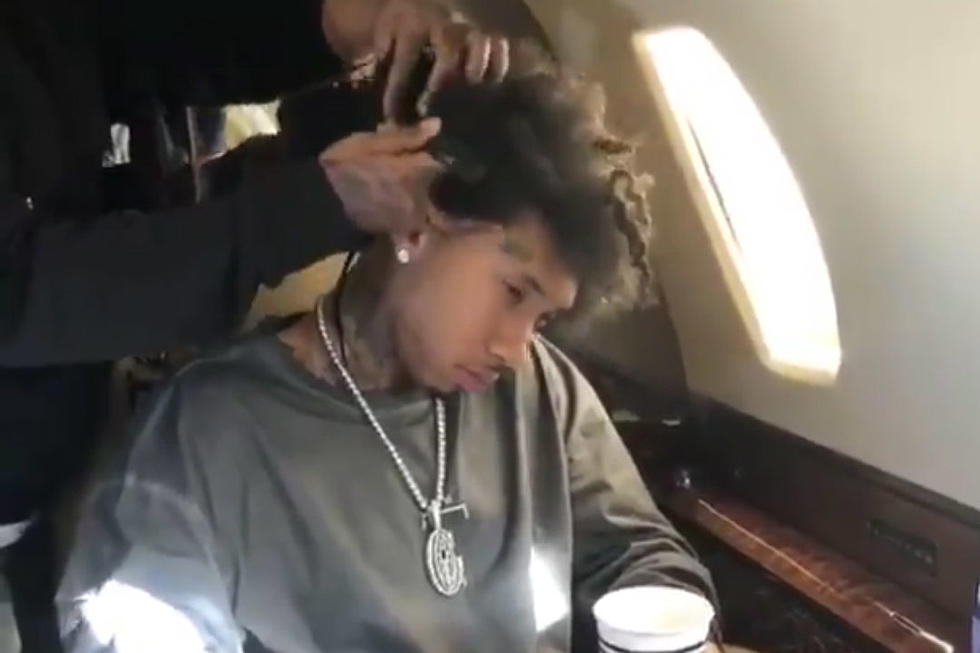 Tyga Previews Remix of Kodak Black's "Zeze" Track
@Tyga via Twitter
Tyga's 2018 glow-up has been real. He still has more in store. On Saturday (Oct. 20), he shared a preview of a remix to Kodak Black's new Offset and Travis Scott-assisted, "Zeze," on social media.
In the video, the rapper seems to be flying in a private jet. He is getting his hair braided as the song plays in the background. Tyga bobs his head to what he's come up with, while sipping on a beverage.
"I done seen rap niggas, come and dap niggas/Turn they back on ya, now they want to rap with ya," he spits over the D.A. Doman-produced beat. "Ten years in the race, I done overlapped niggas/Platinum in my ring, I done sold plaques, nigga/Taking shots at a beast had to come attack niggas/Treat you like my son, I don't need a baby sitter/I reinvent the rhythm niggas want to reconsider/Falling in the bank, I'll be gone 'til November/Take you favorite bitch then I turn her to a sinner/Bad bitches only, tell them niggas do not enter."
T-Raww is prepping the follow-up to his Kyoto album and has dropped a handful of well-received tracks and guest verses in the process. His "Taste" single featuring Offset has reached double platinum status. Subsequent singles "Swish," "Swap Meet" and "Dip" have also made noise.
Check out the preview of Tyga's "Zeze (Remix)" below.
See Photos of Tyga's Different Looks Over the Years