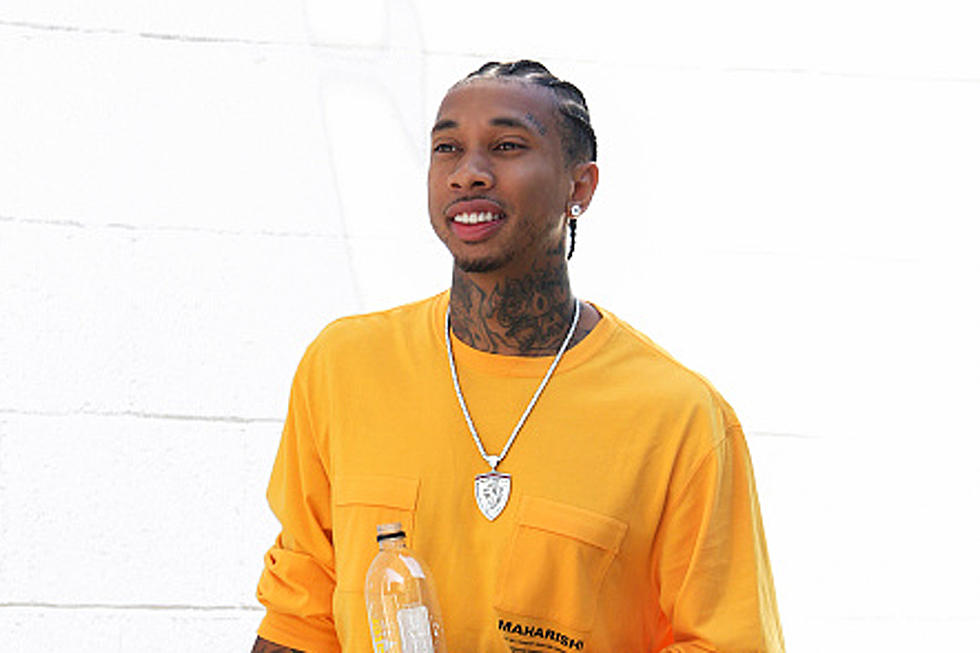 Hear Tyga's New Song "Tequila Kisses"
Bauer Griffin, Getty Images
Tyga is continuing to push out even more new material for his fan base as he's dropping another new song called "Tequila Kisses." The new autotune-infused track features a different, sensual side to the California rapper, where he blends both his singing and rapping ability into a softer record.
"Tequila Kisses" is being dropped as an added bonus track to Tyga's already-released Bugatti Raww mixtape with DJ Smallz, and is now available with the project on all digital platforms. The track dives into the insignificance of designer brands, which include Versace and Gucci, telling his leading lady that she doesn't need them to be the apple of his eye.
The Bitch I'm the Shit 2 entertainer also unveils a teaser for the music video for the song, which incorporates actress, model and activist Emily Ratajkowski in some black-and-white visuals. Apparently, the clips of her were partially pulled from Phillip Lopez's previous "Emily Ratajkowski Is a Stone Cold Fox" visual.
The original Bugatti Raw tape that dropped last month contained nine tracks, with only one guest feature from 24hrs on "Mercedes Baby." The project taps into more "female-driven" music from Tyga, and it is only proven further by this latest track.
Take a listen to Tyga's new song "Tequila Kisses" in the video below.
See New Music Releases for November 2017