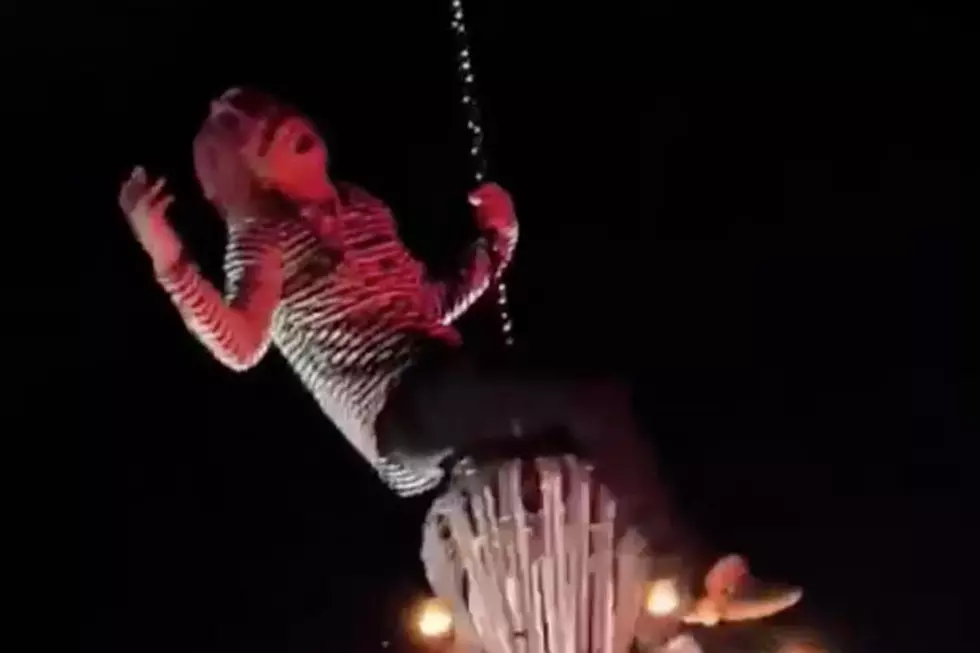 Trippie Redd Buys His Mom a New House and Claims He's Worth $7 Million
Trippie Redd via Instagram
On the heels of his fiery "Dark Knight Dummo" visual, Trippie Redd says he's worth $7 million and has been making some big purchases, including a new house for his mom. On Wednesday (Feb. 28), the Canton, Ohio native posted a short snippet on Instagram of him flying on a chandelier, appearing to tease a new video for his song "Wish" as it blared in the background.
Trippie accompanied the video post with a heartfelt caption, where he claims to have purchased his mother a $300,000 home, "WISH I'm worth 7M now gods great please wish for what ever you want just always make sure u meet god half way with that hard work ALBUM MODE. 1400/800 forever fuck these unicorn lookin mfs oh and P.S bought my mom a crib as well 300k not to mention that's before I said new chain alert eternally Thankful came a long way from canton."
On Tuesday (Feb. 27), Funkmaster Flex called out a bunch of rappers he deemed as "wack" on Instagram. Trippie Redd took offense but was willing to a have constructive conversation with the radio personality commenting, "I fuck with you and maybe later you'll realize I'm way different from this un versatile ass niggas. I got goals set for this music shit."
Despite his kinder tone to Funk Flex, Trippie does have a longstanding feud with 6ix9ine that continues to spill over publicly on social media. Tekashi responded to DJ Akademiks' Instagram post about Trippie and said he believes the 18-year-old is lying about buying his mom a house. "Lol this nigga lie so much. He rented his mom Tonya an apartment in Ohio smh.. and his albums sold under 10,000 copies (flop)," he commented.
Check out the possible "Wish" video preview and Tekashi 69's comment below.
Check Out the 2018 Hip-Hop Music Festivals You Need to See