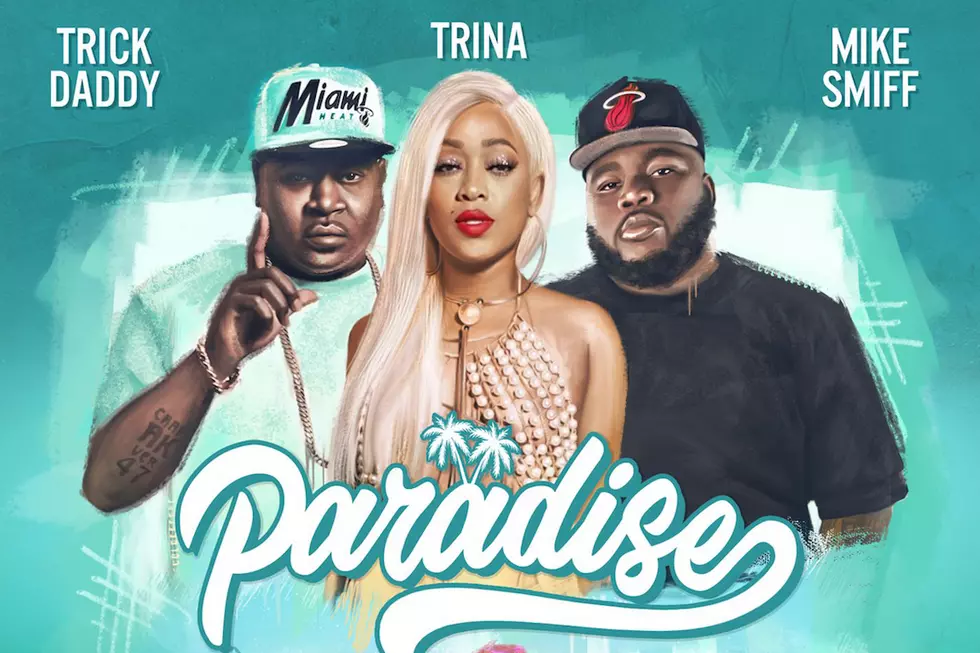 Trick Daddy and Trina Reunite on New Song "Paradise" Featuring Mike Smiff
Slip N Slide
Trick Daddy and Trina are back and going harder than ever, as they officially drop their "Paradise" single featuring Mike Smiff. The Miami veteran rap duo team up with the recent Slip-N-Slide signee on the feel-good track, which spotlights their nostalgic lyrics.
The song originally released back in November 2017, but it officially hit all digital platforms yesterday (Feb. 5), along with a new lyric video.
While Smiff kicks off the first verse following a catchy hook that samples Meli'sa Morgan's "Fool's Paradise," Trina later comes on to lace the record with her own throwback memories. Spitting some heated bars about her growing up in her home city in Florida, Trina paints a detailed picture of her throwback swag.
"See my mama was a hustla/Taught me how to stack that money and make it double up," Trina raps. "Picture me with my bamboo earrings with my girls at the block party on 15th/Wrist full of bangles me and my girls/Rockin' ocean waves and leisure curls, FILAs, K Swiss with the ruffle socks/Way back then before they knocked down Scotts."
Trick Daddy drops the final verse of the new song with some reflective lyrics of his own, schooling listeners on how things used to go down in the nitty, gritty streets of Miami back in the day.
"We used to come through with the top down/Take the whole back seat out and watch the bitch beat out," Trick Daddy rhymes. "My backyard was a reefer hole/Any thots wearing lil' shorts we called them skeezer hoes/Every Friday we was in the hay hay/From 1 to 5 on Saturdays it was Kitty day."
Take a listen to Trick Daddy and Trina reunite on "Paradise" featuring Mike Smiff below.
See New Music Releases for February 2018